Centuries of Knowledge & Experience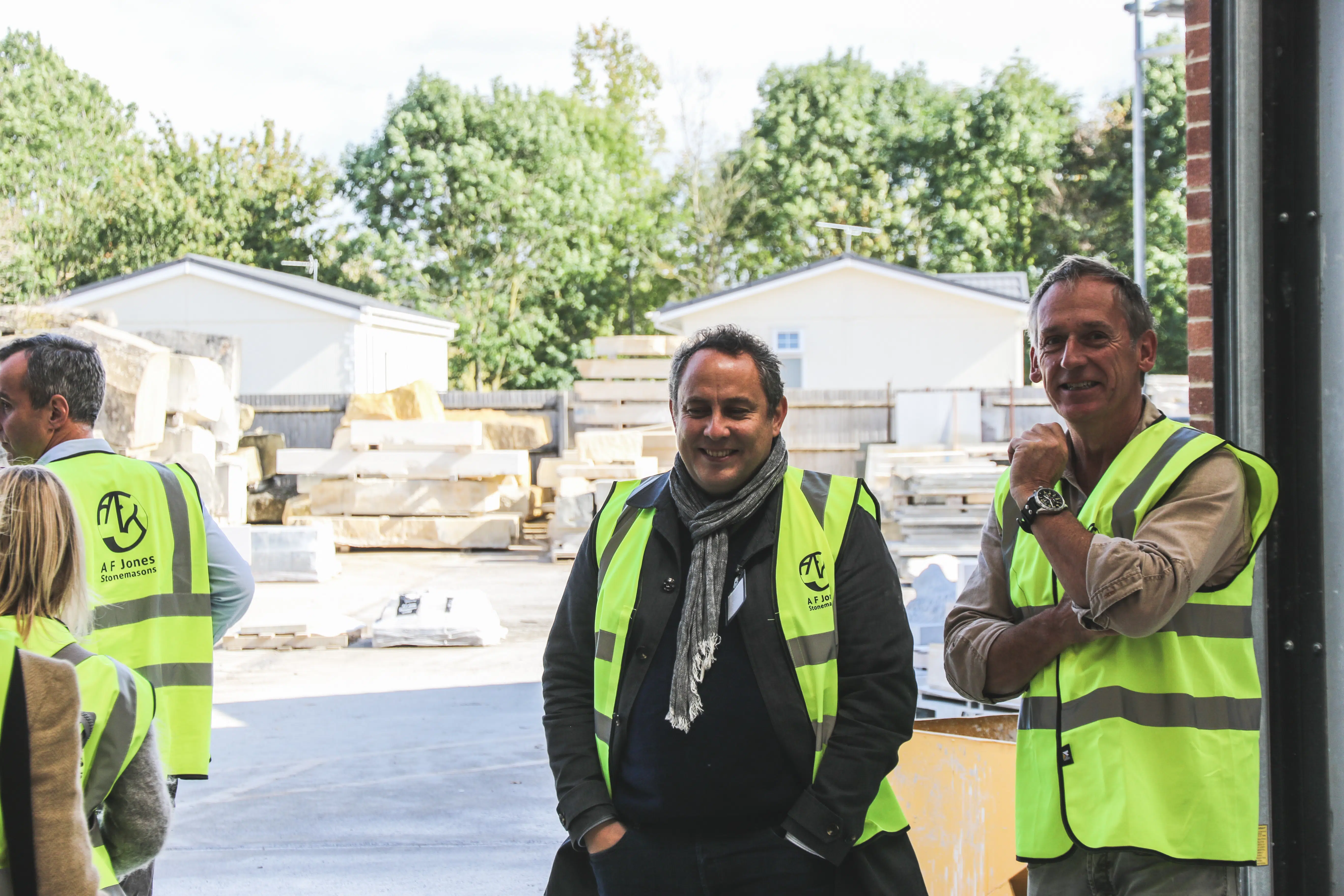 We provide advice at formative stages of projects, including surveys, designs & specifications.
We also provide ongoing support for building maintenance such as regular inspections and conservation works.
Making good decisions in the formative stages is crucial to the success of any project. We are experts in our field, so we can help guide, and provide appropriate supporting documentation where needed.
Whether you know what you need or are just exploring options, please call us to discuss any aspect of stone design, surveys & inspections, or care & maintenance.
We have a wealth of experienced & knowledgeable staff who are on hand to explain the options available.
Feel free to visit our Showroom (Ipsden OX10 6AF) for a discussion.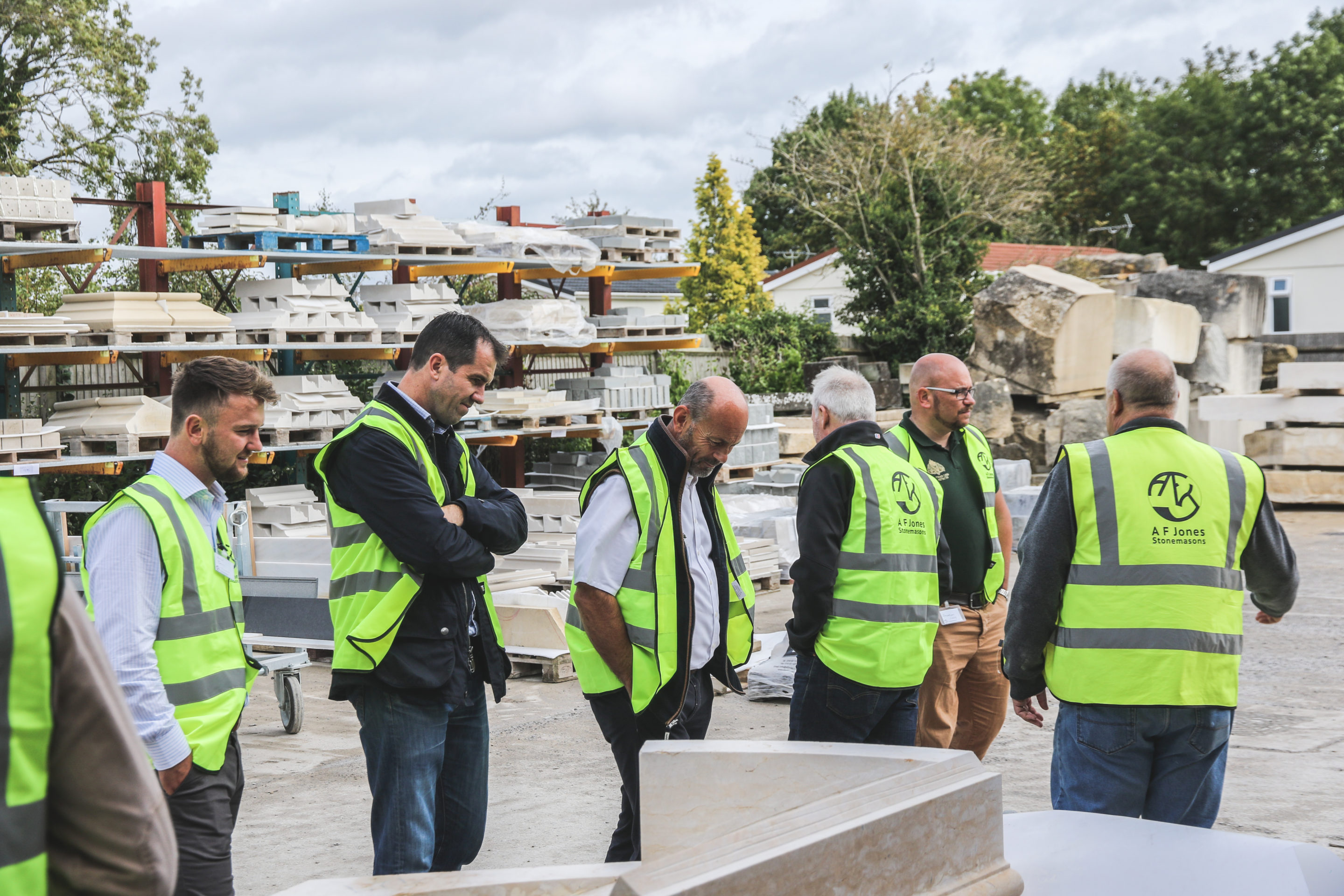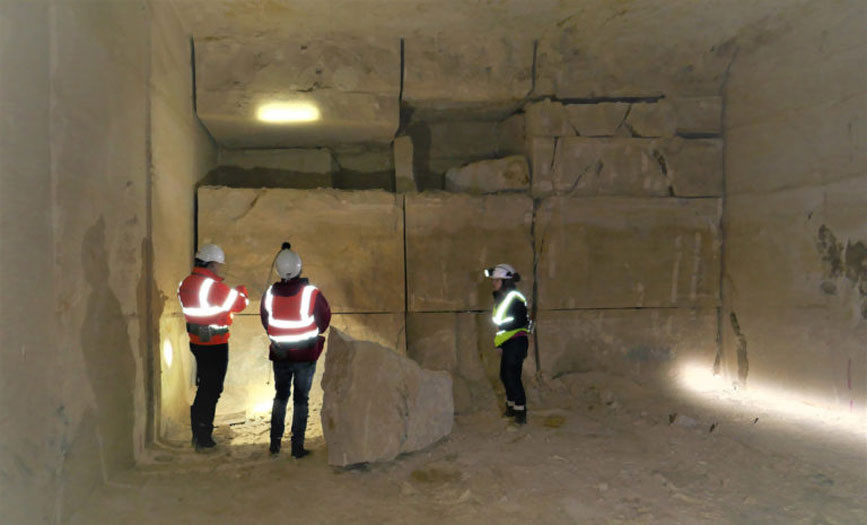 We know our stone. The performance, longevity, variability, comparative costs, suitability, & choices available. It can feel daunting – so let us simplify things for you.
We are not tied to a quarry or type of stone – so our independent view of options provides unbiased guidance.
Specifying a stone type (and finish, and thickness etc) from an informed position can save valuable time and ultimately be the making of a project.
Alongside general guidance, we can assist with quarry visits where appropriate (or for interiors stone, slab stockists), and complete the due diligence on stone testing certification (and other data, according to use envisaged).
The assembly (jointing arrangement, stone sizes etc), detailing (weathering, profiling, etc) and coordinated interfaces (lintels, DPC etc) are vital to ultimate success. The nearer the outset these are considered the better for the project.
They can affect the costs, longevity, elegance & viability of the stone elements of a project.
We support architects, builders & clients to resolve these aspects and to make good early decisions, heading off risks in the process.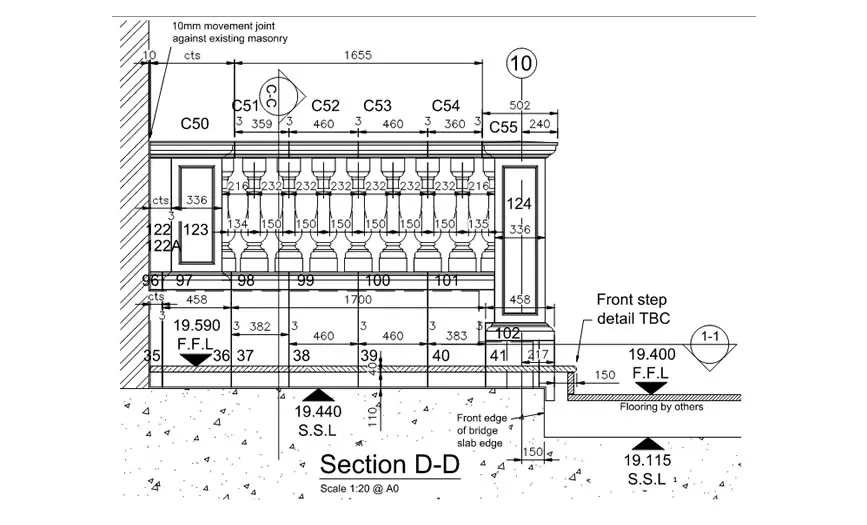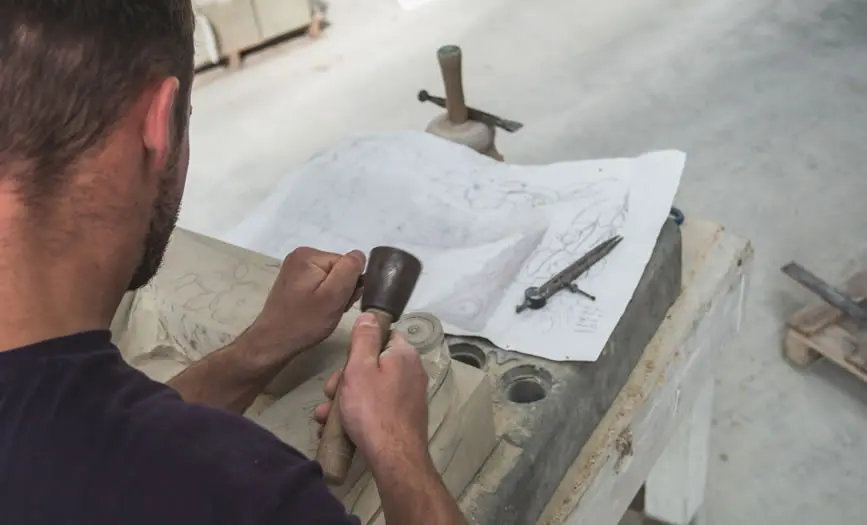 Even before the design & detailing phase we can help with creative design work at the earliest concept stages. We bring our knowledge and experience to the table and work alongside the architect or other design professionals.
This could include some bespoke elements providing wow-factor, or it could involve classical detailing, or to arrive at a contemporary yet workable arrangement.
We are artisans, passionate about how stone can lift a project to a higher place and add long lasting value and beauty. We mean it when we talk about 'Bringing Stone to Life'.
Unleash the potential – talk to us about creative design.
Often clients need help to determine the condition of a building or its constituent components, understand root causes of deterioration, and/or to identify repairs or restoration work required.
We provide inspection surveys and advice of this nature.
By asking the experts direct, you can avoid wasted time and cost in understanding conditions and the options available.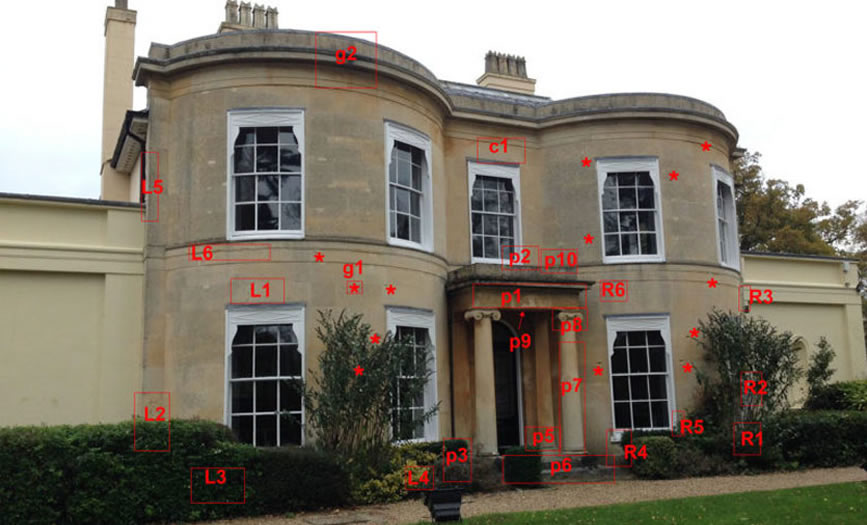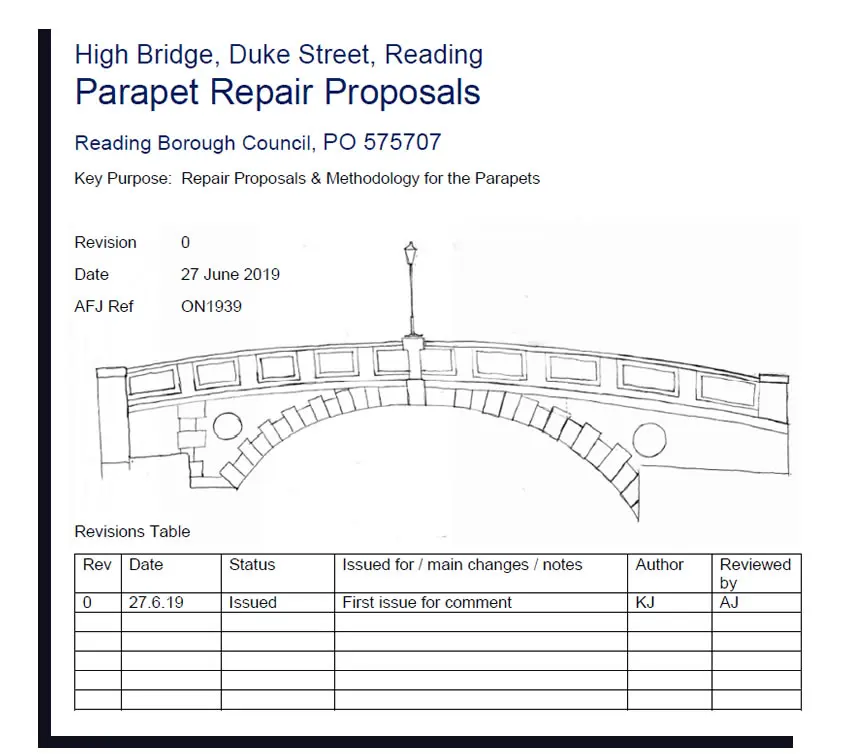 Often, following on from the survey work or other advice, it is useful to capture and summarise findings and advice in report form.
The extent of reports can vary considerably according to the purpose or requirements of the project. It can be as simple as an advisory letter, or a full report with multiple appendices involving due-diligence research.
Reports may be required for planning approval (or Conservation Officer approval), or simply for the Project Team / Client decision making, or for ongoing reference.
Stone Repair Scheduling (& Specifications)
Most projects ultimately need a detailed schedule of works to capture & define the works, whether they be conservation repairs or new build assemblies (external or internal).
The schedule may include photographic &/or measurement survey information, and it may define the work to be carried out (e.g. a specification for repairs including materials & workmanship to be adopted).
At A F Jones we are experts in both conservation & repair, and in all aspects of new build stone construction. We bring this knowledge into play at the earliest stages of projects to help with their success.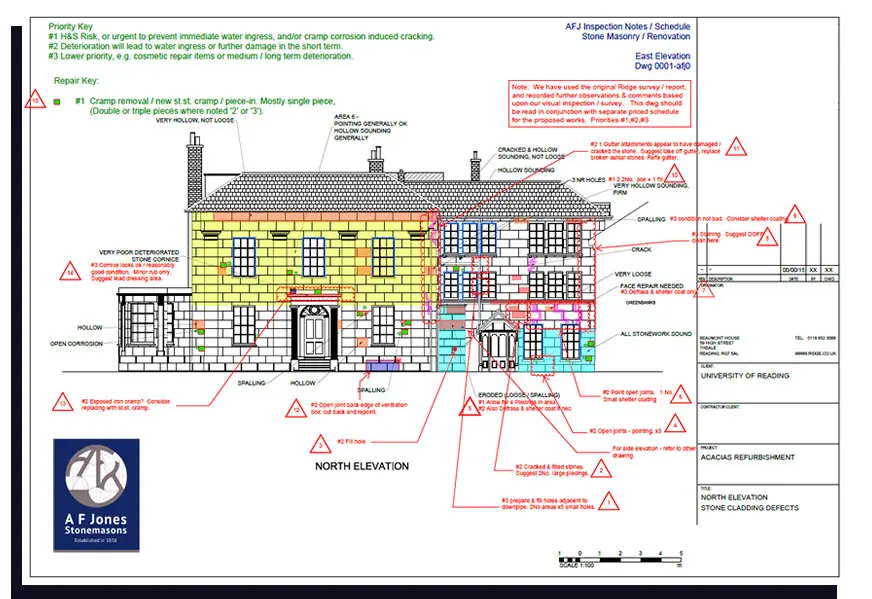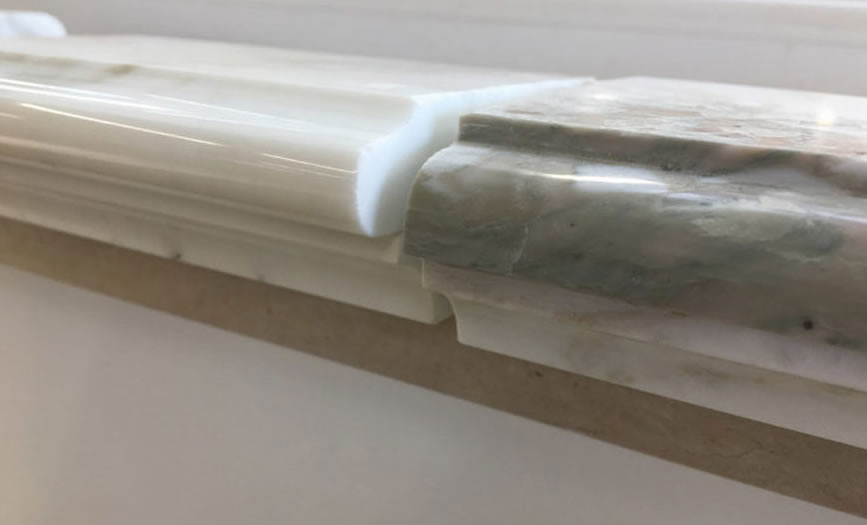 Trial Panels, Mock-ups & Samples
Often the most important decisions are best achieved using a trial assembly or mock-up panels (or just stone samples). Seeing and touching the stone, ideally including the detailing & jointing arrangements and in context of adjacent materials, can lead to highly informed decision making.
This is often a wise investment, gives all stakeholders confidence, and creates a clear and physical guide to inform design decisions, materials & workmanship standards and coordination of interfaces.
Templating & Measurement & CAD Drawings.
Accurate geometry with controlled & precise joint widths is fundamental to quality stone installations. We carry out accurate laser surveys, or where more appropriate a physical templating service.
Following our survey work, we prepare CAD drawings for approval. (This information is also used for accurate manufacture of stone components in our Production process).
This service can be either stand alone or be part of the wider set of consultancy services, or part of project delivery.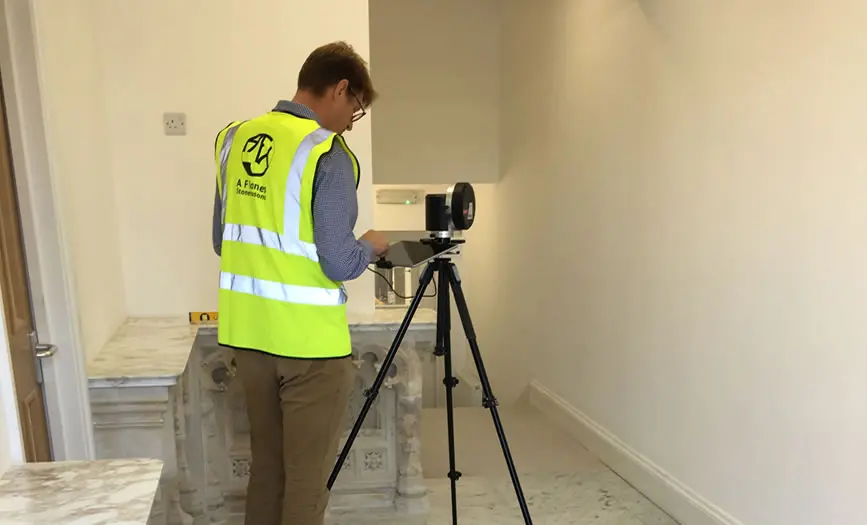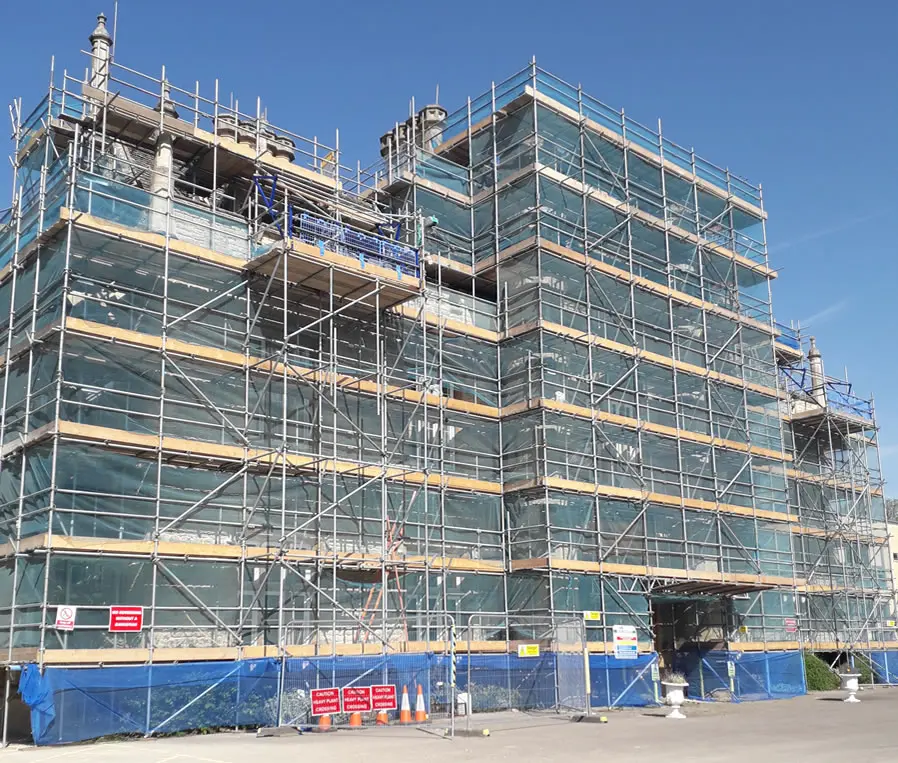 Stone Maintenance – Rolling Inspection Service
Like any important asset, a stone building will need regular love and care to ensure it performs well. "A stitch in time is (often) worth 9" as they say.
Our Rolling Inspection Service at its root involves an annual (or bi-annual) inspection / review resulting in an advisory report, with an optional meeting to review findings. The extent, frequency and content of the inspection can vary to suit your needs / the building.
There are various benefits of a Rolling service:
Ensures building condition is planned and considered periodically.
Issues can be identified & monitored / assessed over time (i.e. not just snap judgements on a single inspection basis).
Priorities can be assessed, including relative to other estate investments, and budgets assigned / planned with a longer term perspective.
Continuity of knowledge avoids reinventing the wheel and starting afresh each time a new issue arises.

Our input could form a specialist part of a wider assessment of maintenance needs, possibly working alongside a surveyor or architect.

Don't lurch from one emergency to another – plan the care of your stonework with the experts to keep your buildings in great shape.
Please ask us about any of the above services, either in isolation or as part of a project you are developing.
We can tune our help and advice to provide the relevant support you need.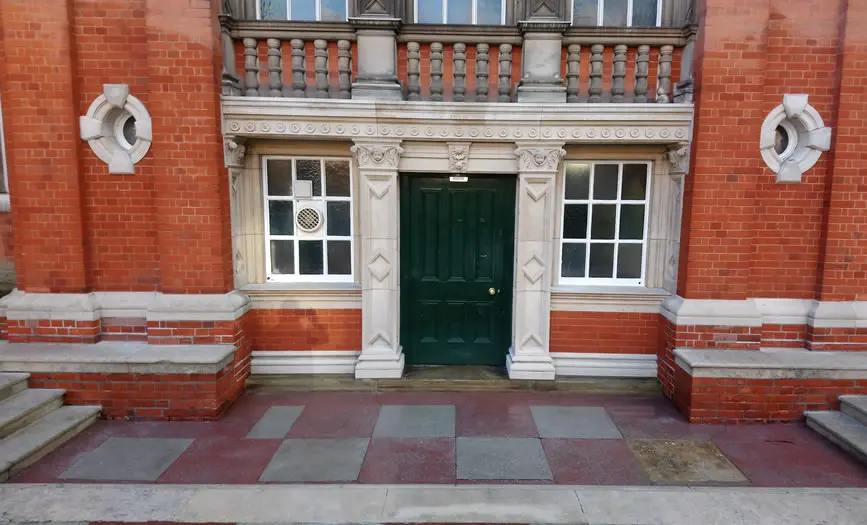 Realise your project, guided by our architectural stonemasonry experts.