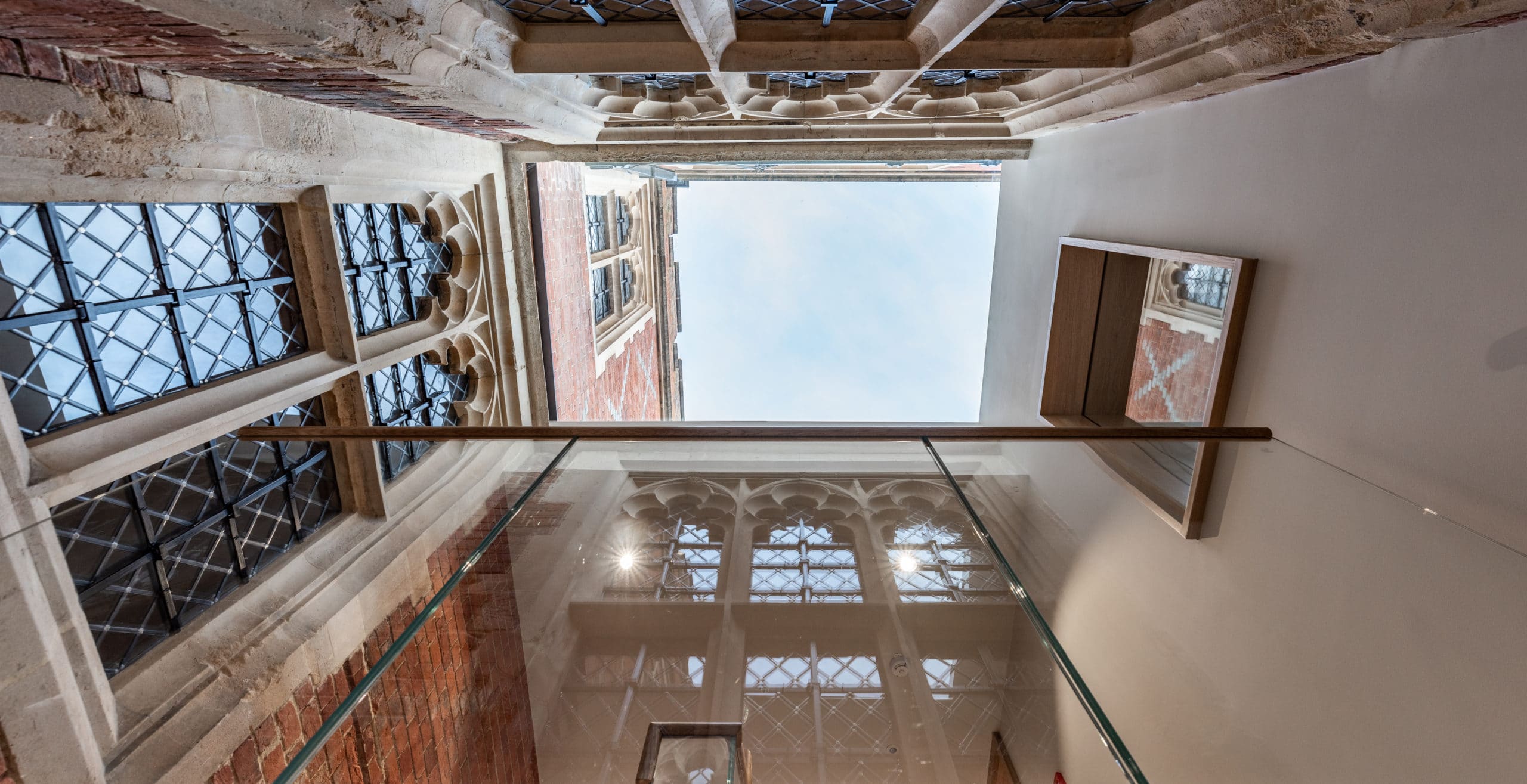 STONE CONSERVATION SERVICES
A F Jones is a fifth-generation, family-run stonemasonry firm based in the heart of Oxfordshire. We have been operating continuously for over 160 years and during this time have built up an excellent reputation in the industry due to the love, care and attention that we put into every project – stone conservation is no different.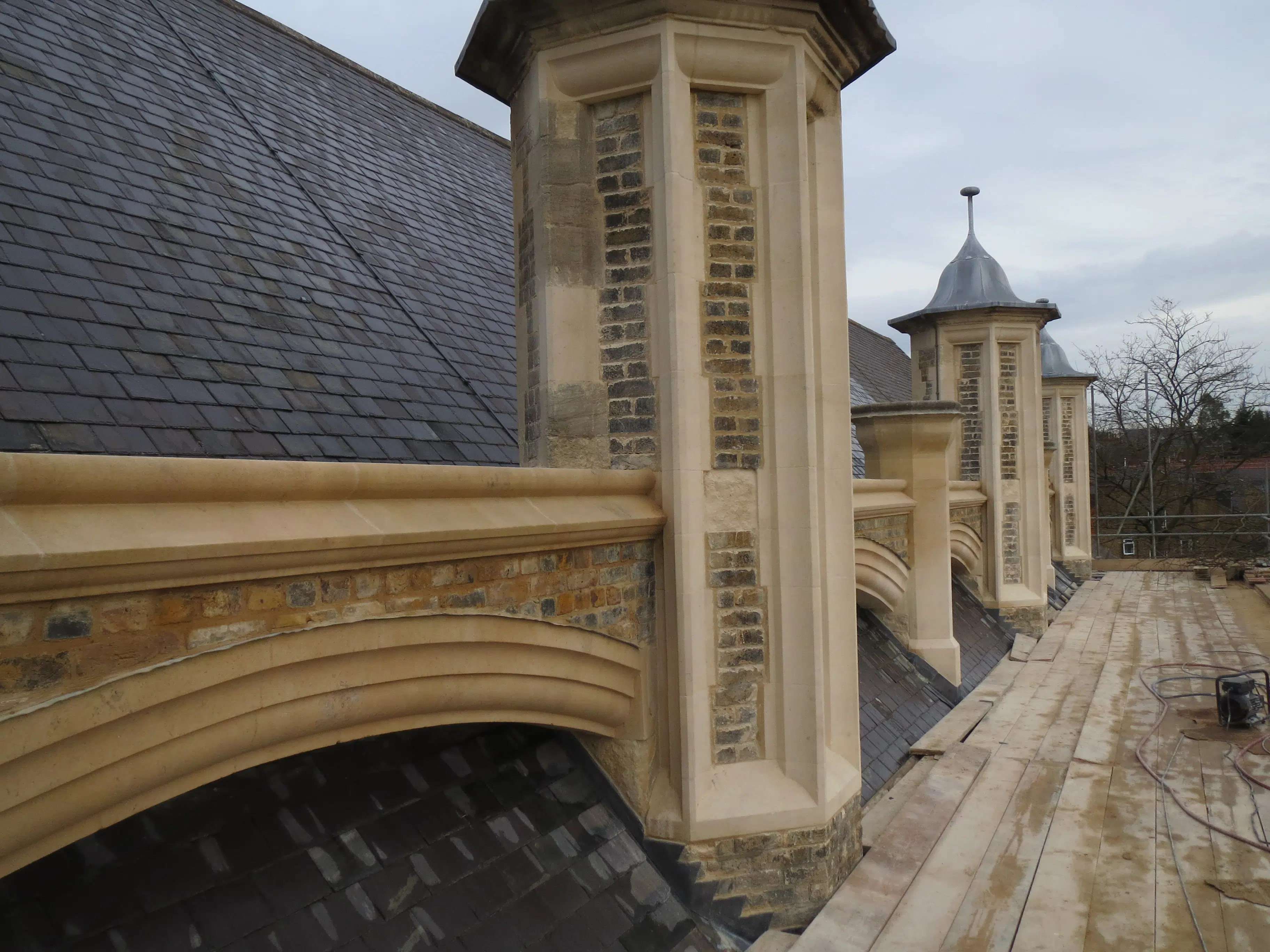 Stone Repairs and Maintenance
We offer a range of services including stone repairs and maintenance, with options available to suit every budget. We are highly skilled in the conservation and repair of stone buildings and specialise in limestone and sandstone, but equally have bRought new life into many granite, marble, terracotta and travertine projects.
Over the years, we have worked on many historic Grade I and Grade II-listed properties for clients including English Heritage, The National Trust, Royal Palaces, and The MoD. More recently, we have been involved in restoring an Edward Lutyens estate back to its former glory.
Part of our role is to help preserve the historic integrity of the structures so they can be enjoyed now, and by future generations, just as they were when they were first erected. To find out how we might be able to help you bring your stonework back to life, get in touch today.
Natural Stone Conservation
Natural stone restoration, as the name suggests, is the art of restoring existing stone back to its original glory. Stone restoration involves the removal of scratches and/or damage from the surface of the stone by means of mechanical abrasion. This process is also known as diamond grinding.
There are many reasons why a stone, walls, or a building may need to be repaired or restored. It might be to remove dirt and stains including graffiti and paint, or it could just be down to deterioration caused by a number of environmental factors – such as continued exposure to pollutants from vehicles or the build-up of other carbon deposits.
Whatever the cause, at A F Jones our team of NVQ qualified site masons make sure all repairs are carried out with the care and respect that the stone deserves.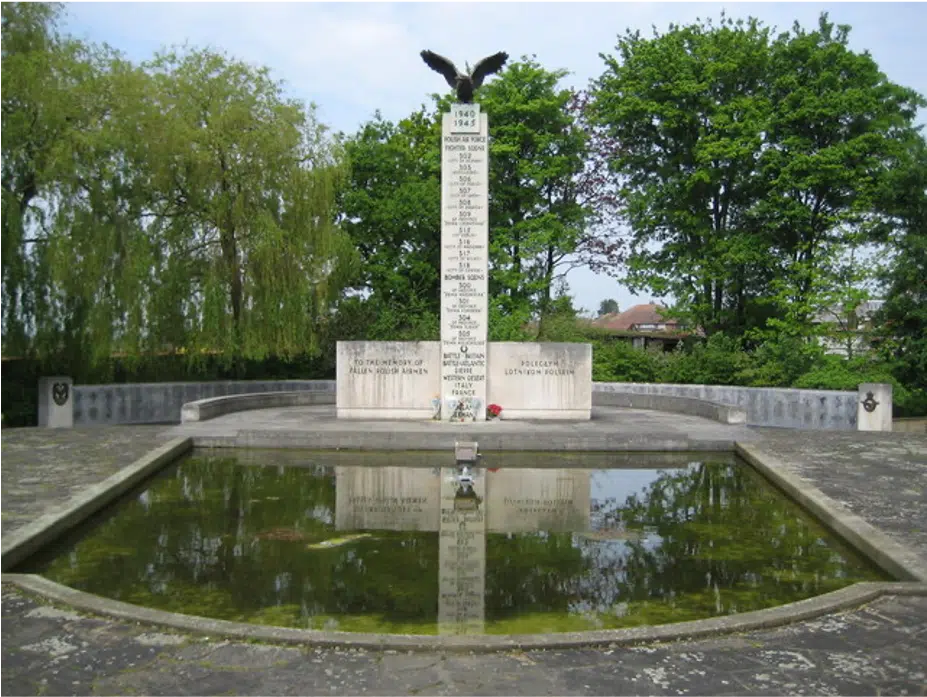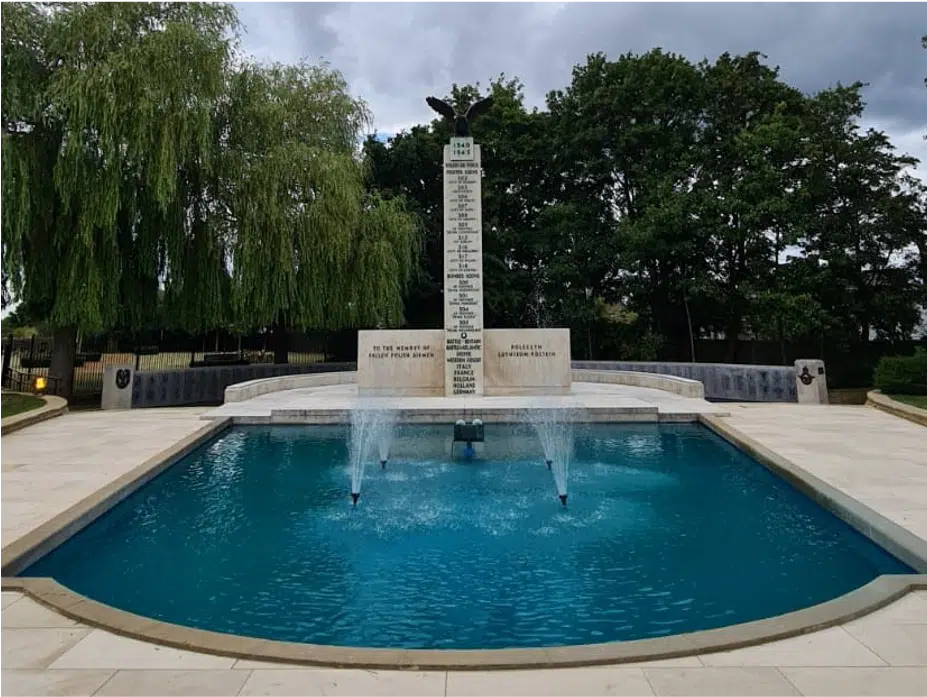 Maintenance & Repair Strategies
Our mission is to ensure that some of the country's most valuable buildings and monuments are able to stand the test of time. Through modern technology and experienced craft, we are able to achieve this. This conservation and repair work requires not only sensitivity but also an in-depth understanding and evaluation of the right base materials and conservation techniques that need to be used.
We are able to draw upon centuries of knowledge and experience to undertake careful conservation and repair works to the very highest standards. Ensuring that these beautiful stone buildings are here for the next generations to enjoy.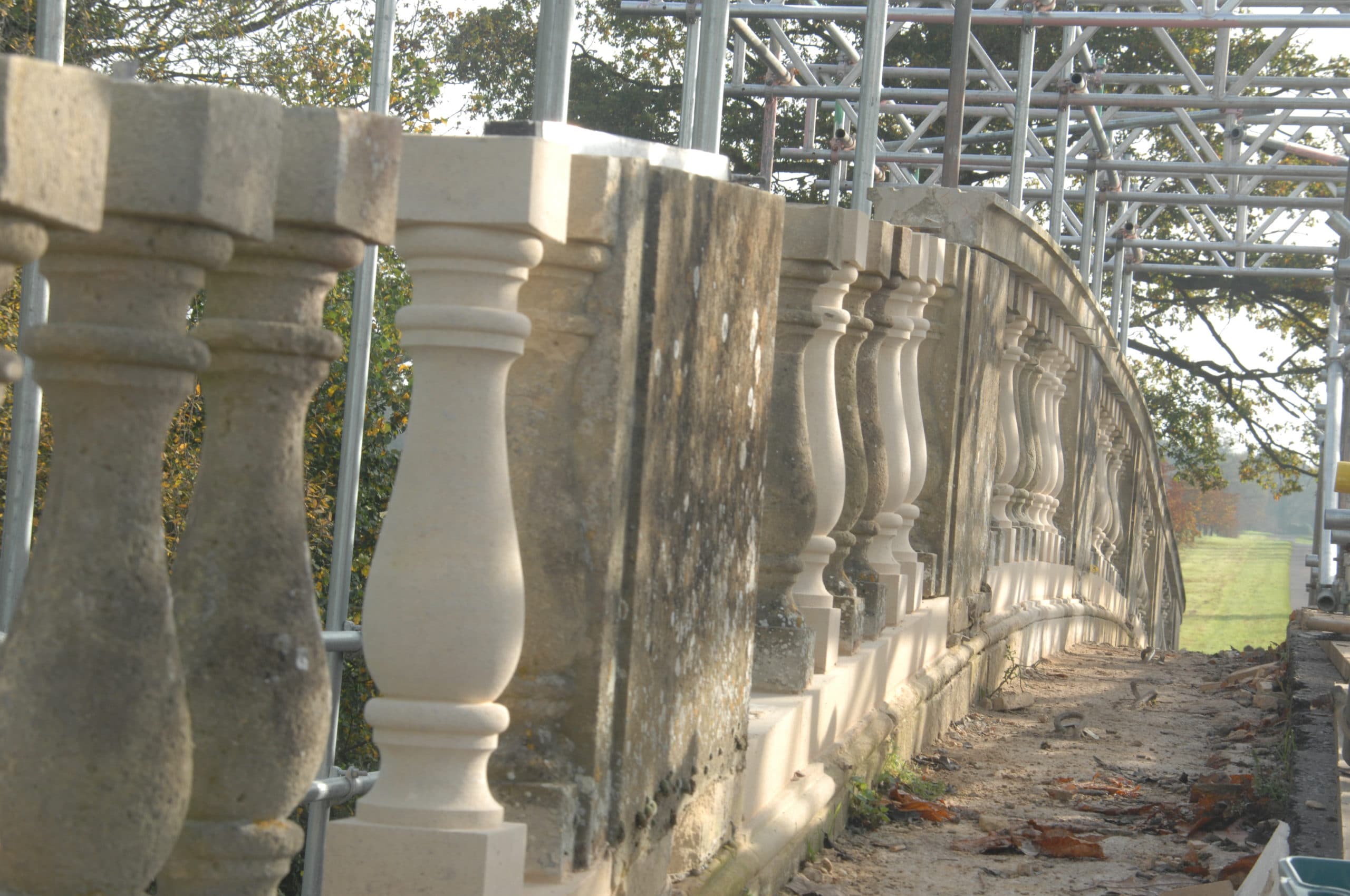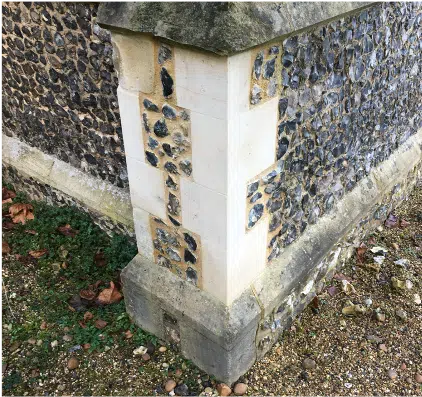 Piece Repairs vs Mortar Repairs
To understand what repair to choose, and the exact technical details of each repair, you'll need to get the advice of an expert. Mortar, for example, is an essential part of brick-built structures, and therefore it is very important to repair it properly.
Where degradation of the stone integrity has suffered, through the combined action of water, frost, and wind, replacing parts of stones through 'piece' repairs is often the best strategy. However, there may be times where a mortar repair mix may be a more suitable option. Allow us to guide you through the process through our stone consultation services.
When cleaning stone, it is important that approved specialist techniques are applied by experts so that the stone is not damaged in the process. Work may involve DOFF cleaning (involving ultra-high temperature and low volume steam) and may also include JOS or TORC type cleaning (a dry, particulate-based clean). Equally, it could include the use of specialist stone-approved cleaning agents and preventative measures.
We also offer consultancy services for stone interior restoration. Working closely with stone care specialists, we are able to provide a best-in-class stone restoration service for floors. This includes sealing, polishing to restore your floor to its best appearance.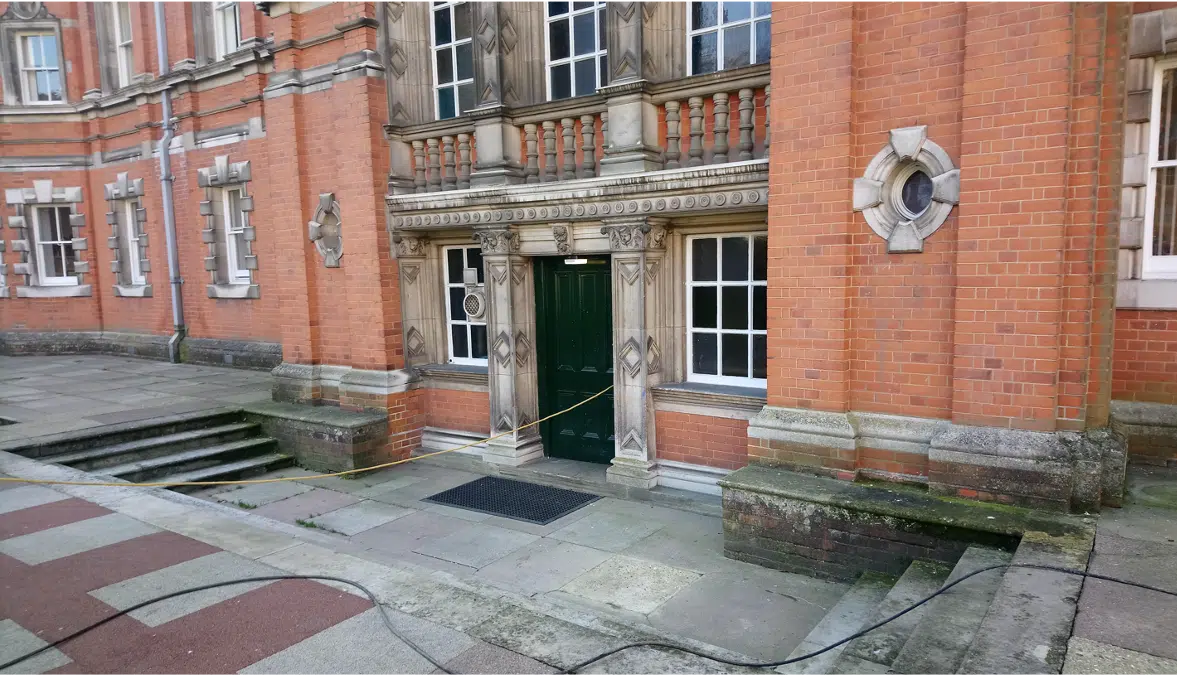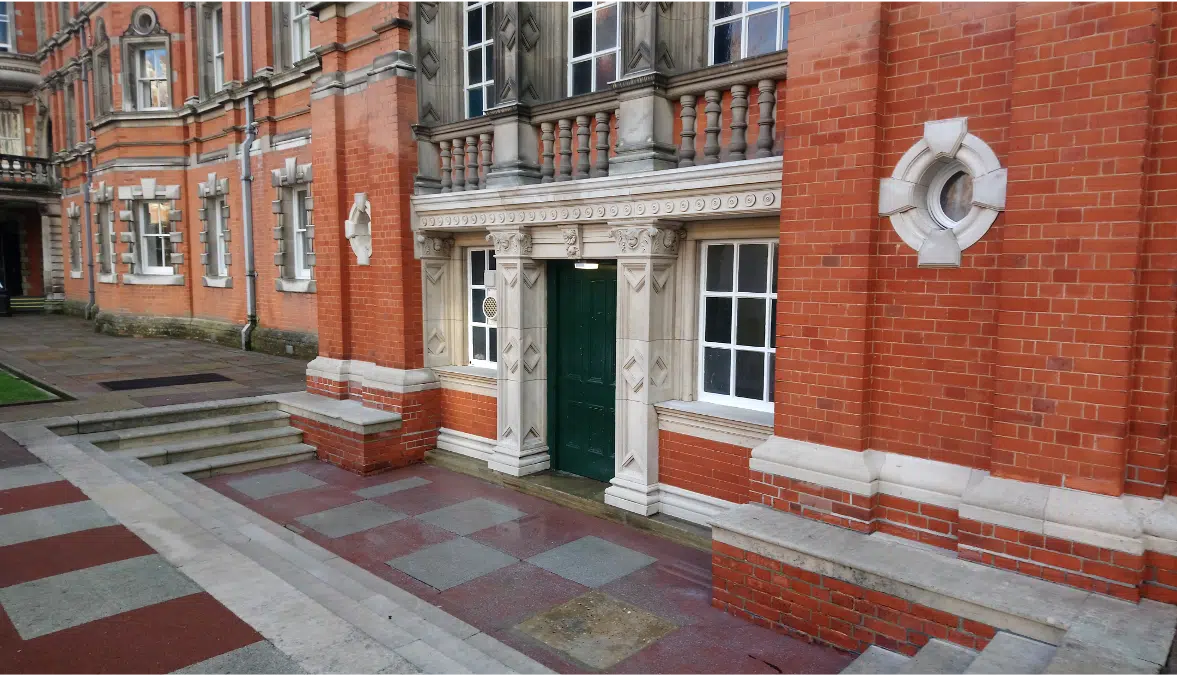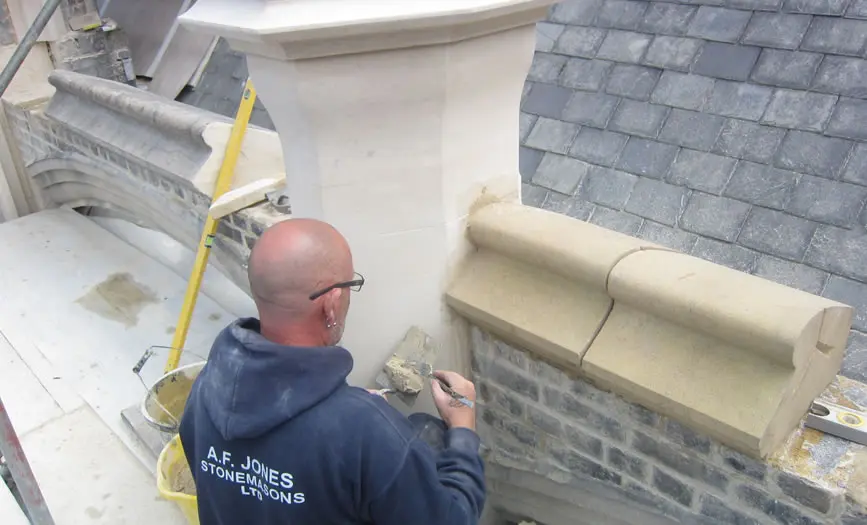 Pointing, put simply, is filling the gap between masonry units (joints) with a mortar to protect them from water, frost and decay.
Constituent parts of mortars should be selected deliberately and carefully and often need colour matching. This is an important part of maintenance work to existing facades, particularly historic or listed buildings.
Get in touch today and speak to one of our team about our range of stone restoration and maintenance services and how we may be able to assist you. Whether a commercial or residential project restoration, we can provide specialist advice best suited to the task at hand.
Realise your project, guided by our architectural stonemasonry experts.