CANTILEVER STONE STAIRCASES
Elegance, slenderness and value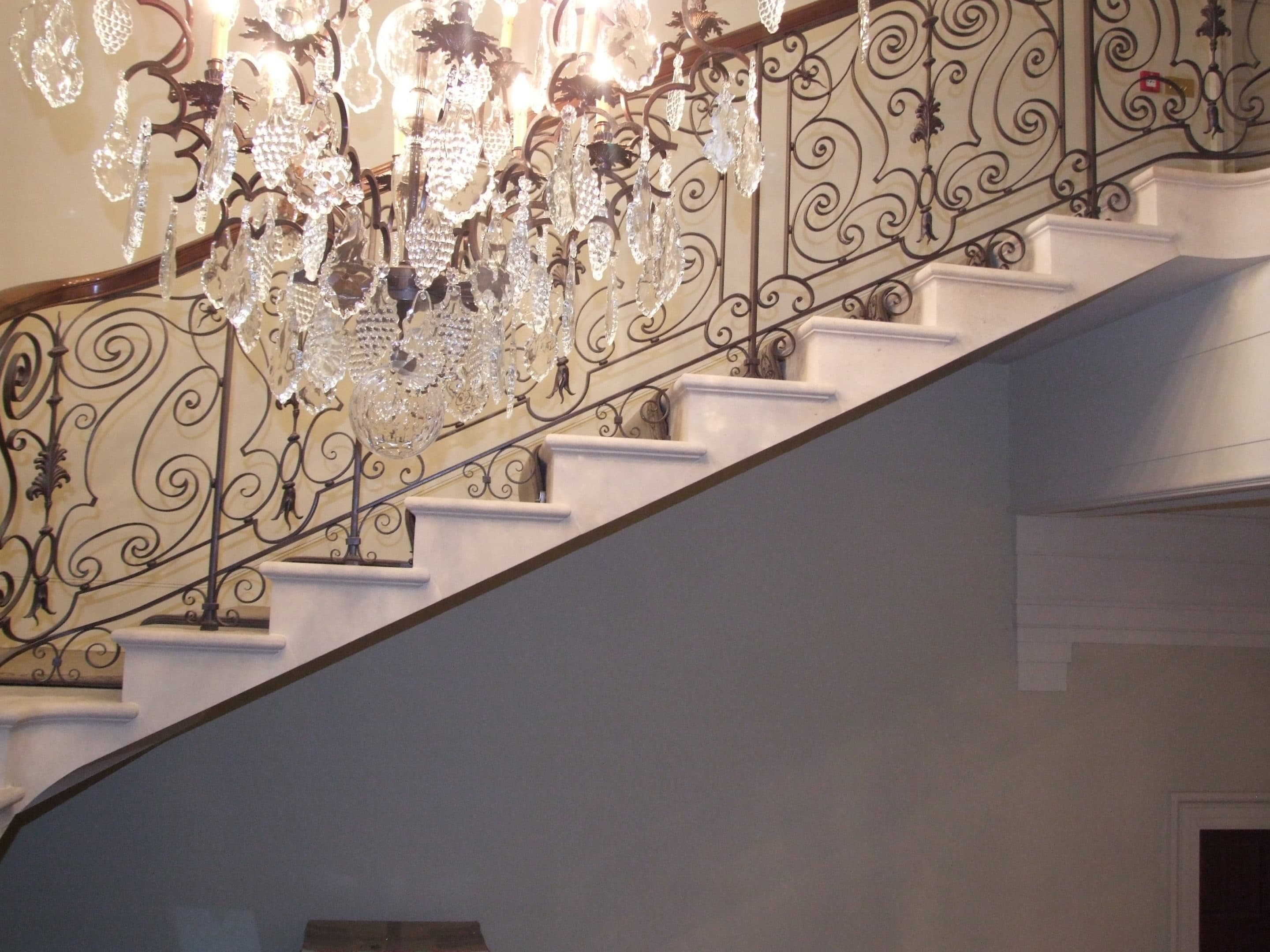 We are experts at Cantilever Stone Staircases having designed, made and built hundreds of flights.
These are elegant structures that add huge value to properties; they are far more slender than other structural forms; and since they provide the final finish to all surfaces, you save on the ceilings and other costs; in short, they are hugely popular for very good reasons.
Let us take the strain out of the design & coordination phase, we fabricate our stairs at our state-of-the-art fabrication workshops in Oxfordshire, and rely on us for full installation and construction logistics.
Alongside aesthetic issues, the integrity and wear resistance of the parent stone is vital for selection. For the aesthetics, colour, texture/ finish, bedding & shells and general variability are important.
Most popular options include: Portland, Molianos (beige or blue), Cadeby, fine grained sandstones, other fine grained continental limestones.
Our service includes for the structural design of the stone assembly, including the connecting brackets where necessary, and drawing the geometry in 3D.
Most stairs are supported by progressively embedding each tread into the adjacent supporting wall. However, where this is not possible, and where bespoke other supports are needed, there are a variety of options using bracketry or rails. We have come across them all.
Using our state-of-the-art factory and machinery we make the treads efficiently and to any shape and detail.
We will also carry out trial assemblies to check fit up before delivery to site for install.
Each piece of stone is hand-finished and rubbed prior to delivery to site.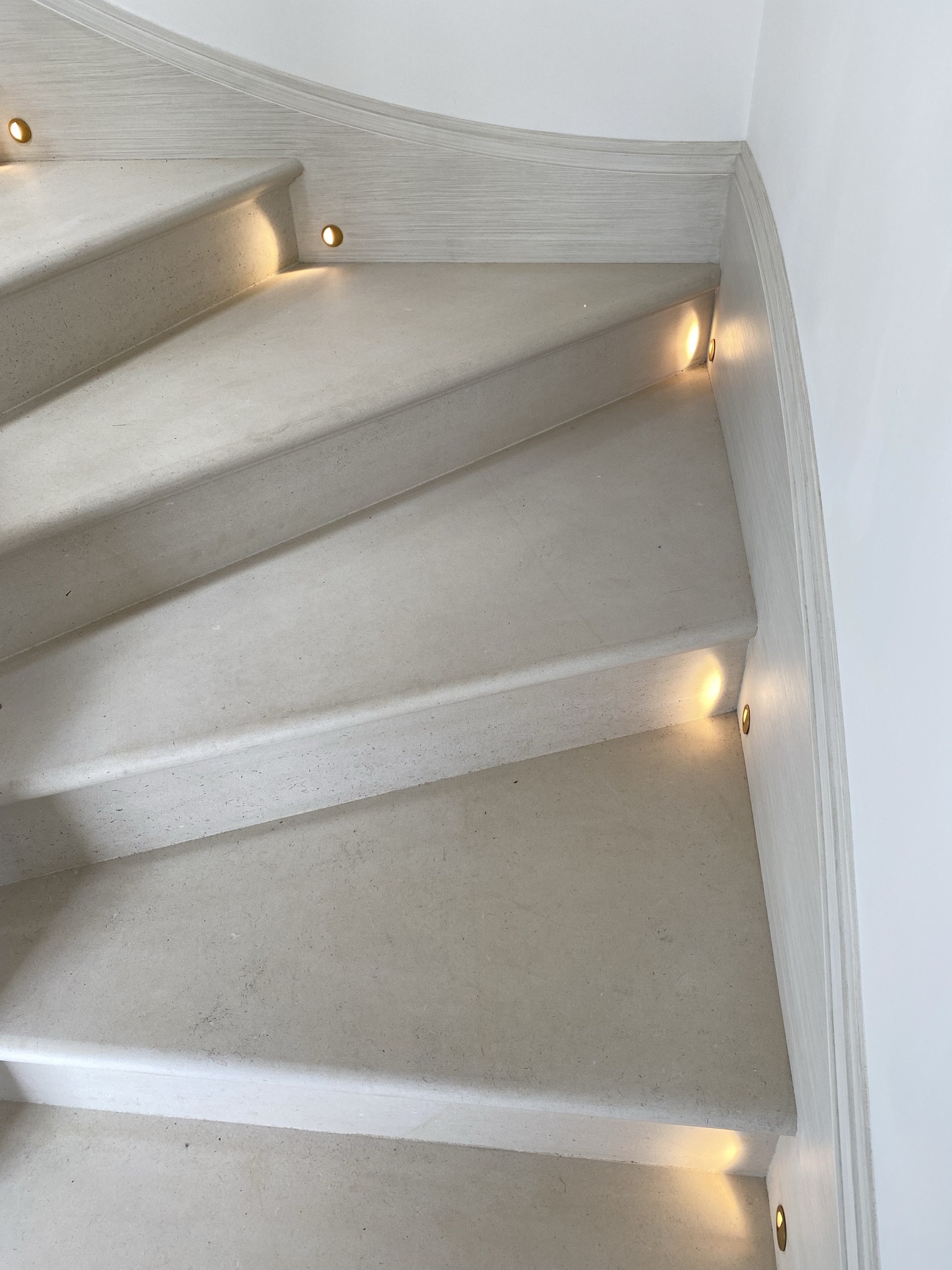 With a bit of forethought on the installation sequence, and lifting beams, it becomes very simple. Treat the stair package as a moderately 'long lead' item and get organised. We can provide guidance and even project management to achieve a smooth process.
Visit our showrooms and production workshops to see samples, discuss your project and see the manufacturing process close up and personal. We would be happy to show you around and discuss your project requirements.
Realise your project, guided by our architectural
stonemasonry experts.