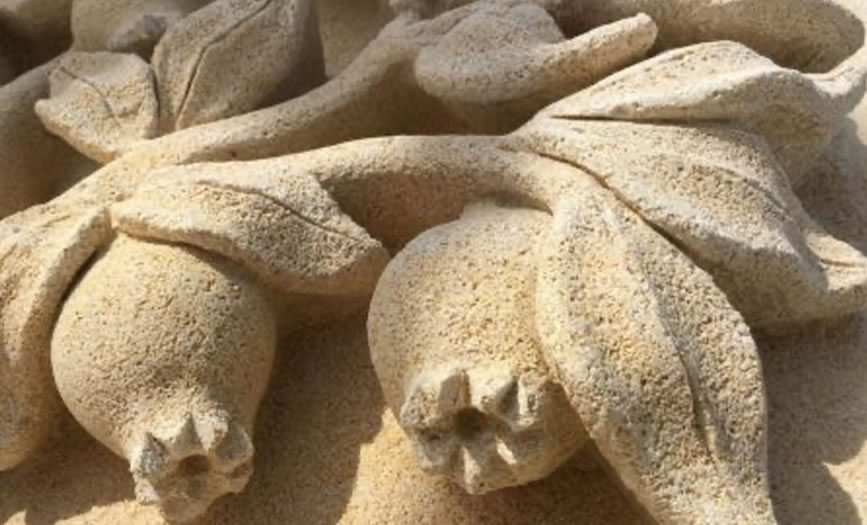 Beautifully carved stone is joyful and demonstrates the considerable skill of our masons. This is where art and creativity meets science and application to deliver truly joyful pieces to be appreciated for generations to come.
Carving works may be incorporated into or onto larger stone constructions, such as facades, porticos and pediments, or they may be the whole commission in their own right.
Classical detailing can be applied or more freeform carving can be adopted. Carved lettering can be added for poignancy and purpose. Let us guide you on this journey of creation.
To improve affordability, we utilise our high-tech machinery for primary shaping. This not only reduces the cost of items, but is also safer and healthier for the masons involved. Every piece is hand finished to achieve the final finish and finer details.
By combining state-of-the-art cutting machinery with time-honoured traditional skills and qualified masonry teams, top quality is achieved.
The powerful combination of modern CNC machining with careful hand finishing provides endless opportunities at affordable prices.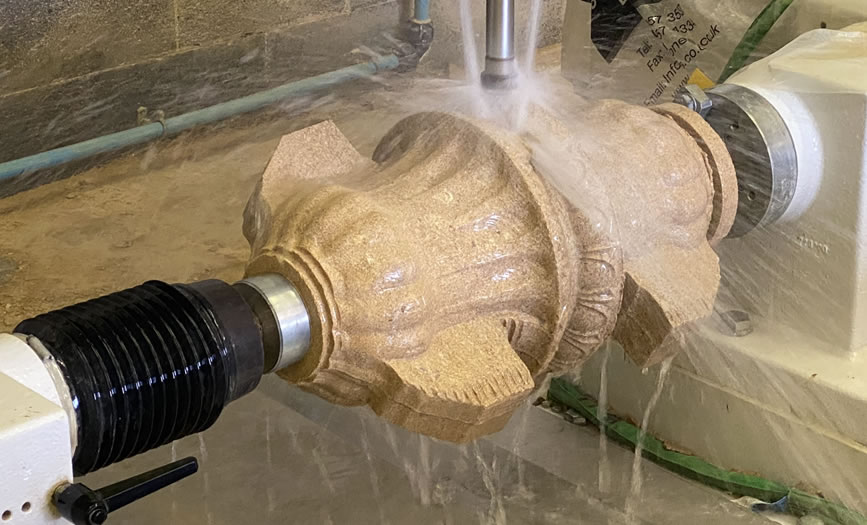 Realise your project, guided by our architectural stonemasonry experts.