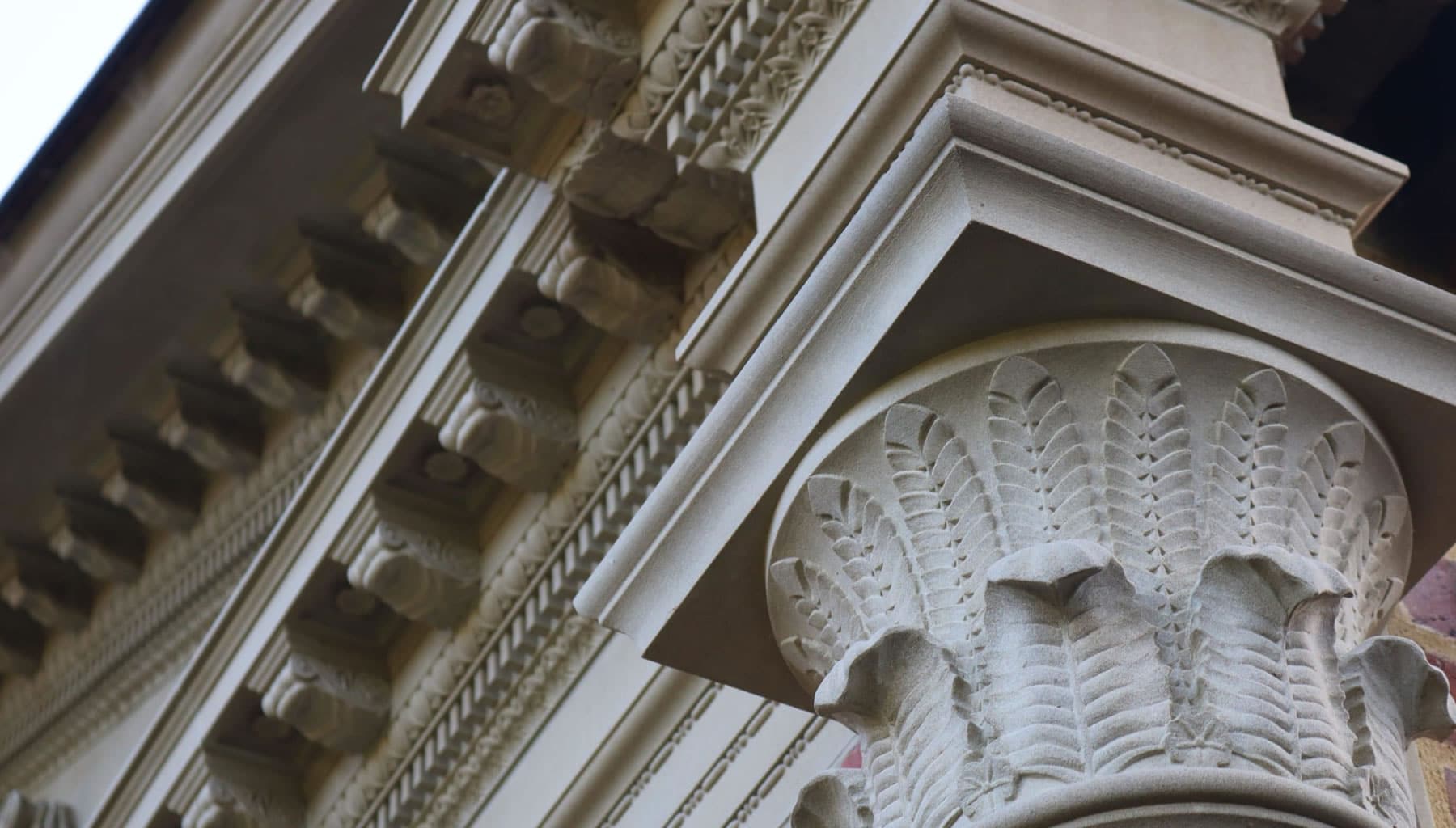 ARCHITECTURAL STONEMASONRY
Our award-winning team of stonemasonry experts offer the full range of services including design and consultancy, project management, manufacturing, and site installation build. (Where appropriate we can also provide a supply-only service for other teams to fix if preferred).
We are passionate about what we do and take great pride in creating stonemasonry that really shines out: providing not only beautiful stone architecture to be enjoyed by current generations, but valuable legacies for future generations as well.
When a stone is well selected, properly detailed, carefully made, and built with precision, not only will it look fantastic, it will indeed add true value and be that lasting legacy.
Architectural Stonemasonry Experts
Our new-build architectural projects tend to be in the high-end private residential or commercial bracket, and often involve key-note assemblies such as stone facades, porticos, window surrounds and staircases. See our Stone Heritage sector pages for more information about our work on listed buildings and other restoration work.
Combining traditional methods of masonry with top-of-the-range stone cutting technology and modern techniques, we deliver industry-leading standards in our work. We are award-winning as a result of this dedication and investment.
We are fully independent of any specific quarry, which means we offer all options and can provide impartial advice on the selections to all budget ranges, to achieve the best possible solutions.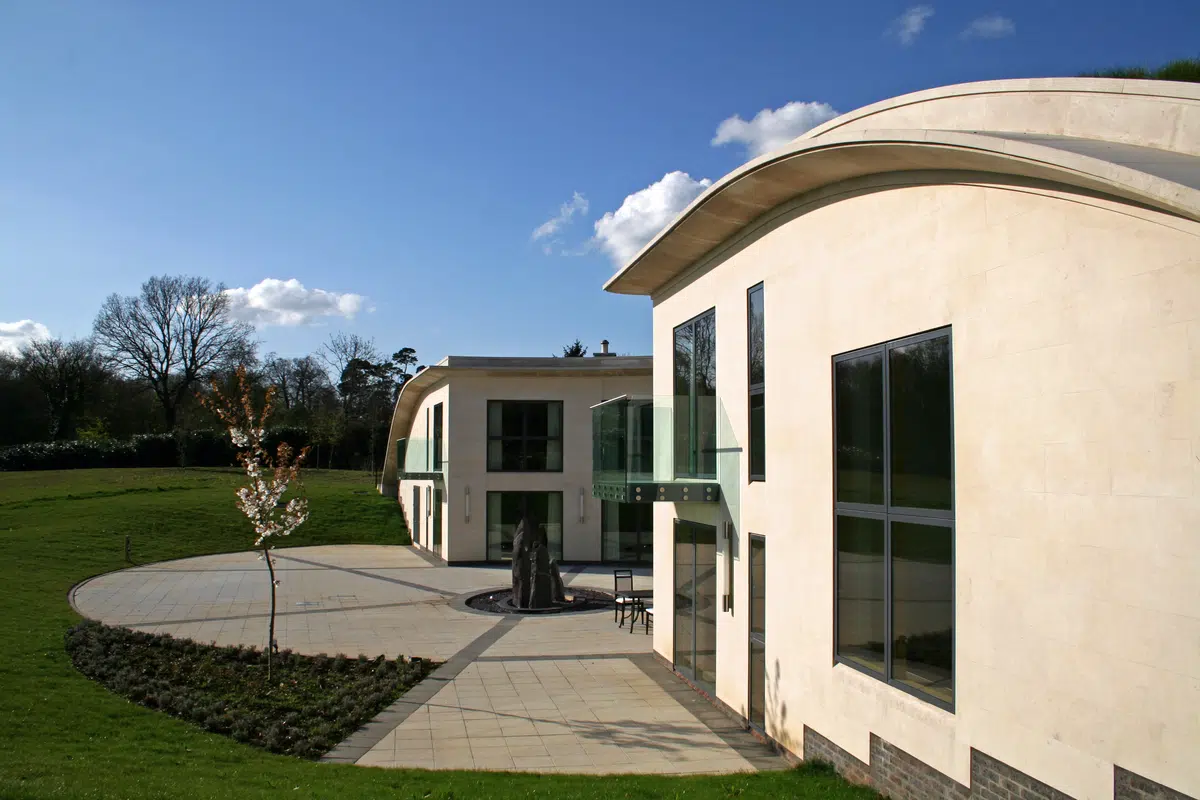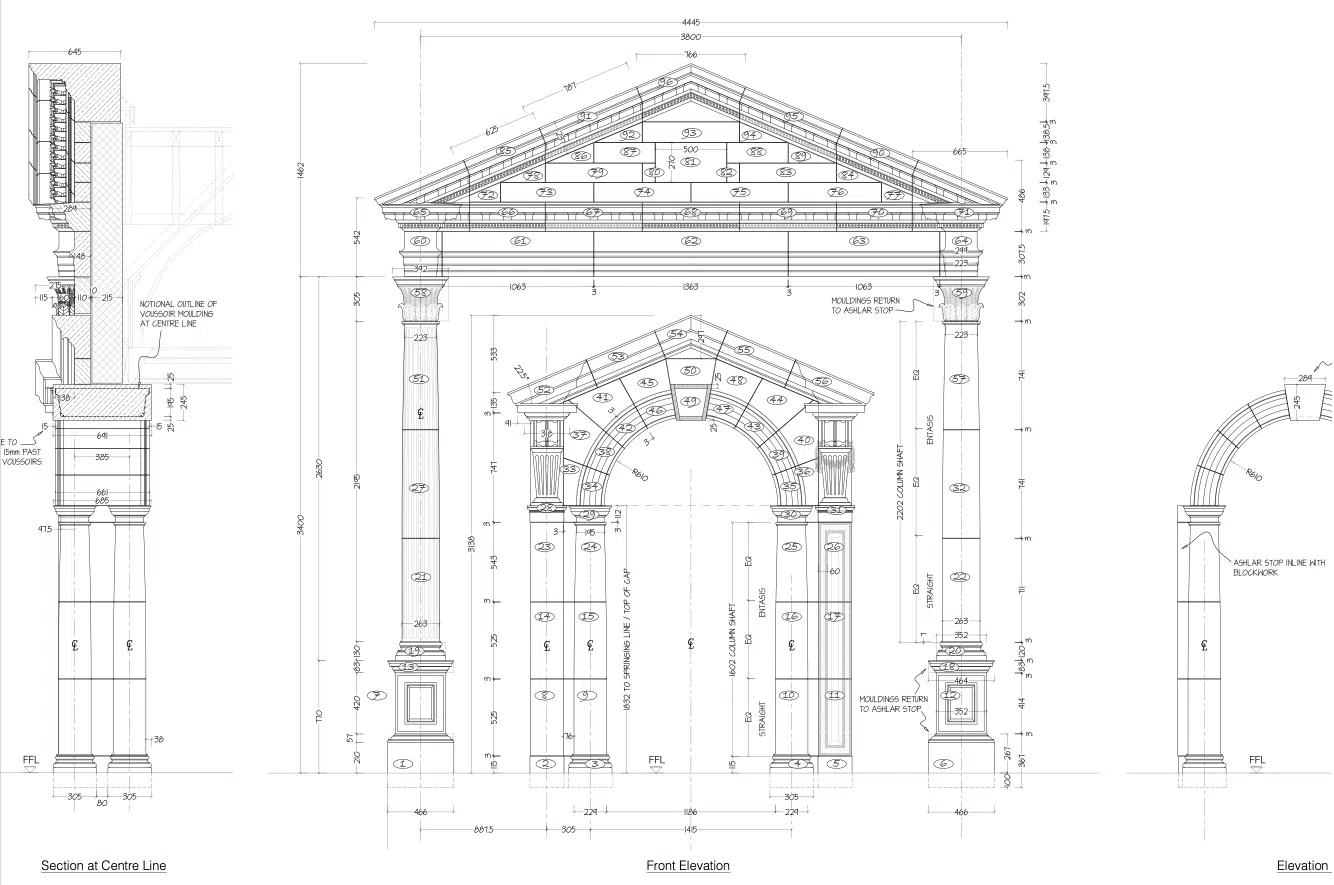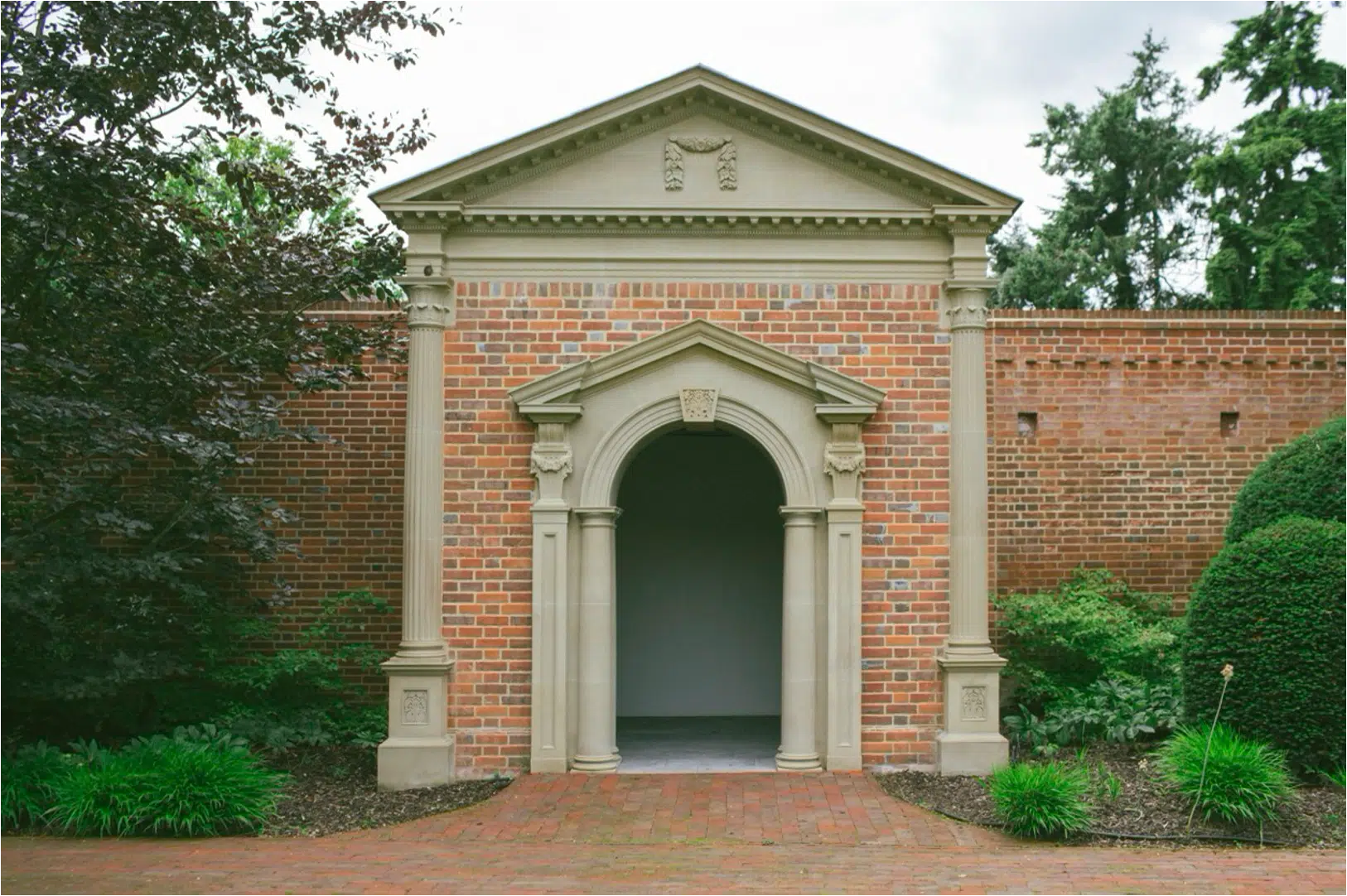 Our experts have all the knowledge needed to integrate the stone selection and detailing into the overall project design. Often architects and designers will draw upon our expertise at the early stages, even including concept ideas where appropriate. There are specific technical aspects of natural stone that drive the imperative for the early involvement of the stonemasonry expert.
Our in-house detailing capability enables us to smoothly follow through on the design coordination with full CAD drawings & component detailing ready for approvals and scheduling prior to manufacture and subsequent build.
Please involve us as early as you possibly can, often at the concept stage, since this embeds our expertise into the design, reduces risks, and allows us to manage the process with you / your team (because stone is often longer lead time than other trades on the build, and detailed coordination is vital for success).
We own state-of-the-art production workshops in Oxfordshire and are one of the best-equipped stonemasons in England, and certainly the lead producer of profiled stone in the Home Counties and the Thames Valley.
This means we manufacture stone from block to finished product in our own workshops, producing the highest quality and accuracy, reliably and with fast turnaround times.
By combining time-honoured stone banker masonry skills won through centuries of experience with the very best CNC cutting technology, we can assure the very highest standards.
Our service and team includes our qualified and in-house managed site masonry teams, backed up by expert stone project management, supervision, Health & Safety process and the full range of specialist equipment needed for a quality installation.
Our philosophy is clear: by delivering the full service, from concept through manufacture and including full installation, we manage all of the risks for our clients. There are important interfaces to manage between design-to-manufacture, and manufacture-to-installation: we deeply understand these interfaces and have the full spectrum of skills in each department, joined up by our Project Management, delivering an exemplary turnkey stonemasonry service.
All our site masons are qualified to at least Level 2 and mostly Level 3 Stonemasonry. Our site teams and supervisors are trained to the relevant Site Supervisor and Site Manager levels, together with the wider suite of Health & Safety training as well. In short, you will see a highly skilled team, and are in very safe hands.
A Reputation for Quality and Integrity
Over the past 160 years, we have built a name for ourselves as one of the very best stonemasonry firms in the south of England and have won national awards and recognition for our work. Notably, The Belvedere in 2020, winning the award for craftsmanship.
Our knowledge and experience in architectural stonemasonry exteriors and facades are second to none and our reputation for both a high-quality finish and reliability in delivery is exemplary.
We make the complex seem simple, and bring added value to the process beyond just the beautifully finished quality stonework we have become renowned for.
Our experts work alongside architects to create beautiful designs that have finesse. Our stone heritage sector expertise provides the complete service where needed.
If you want to see some examples of our work, head over to the portfolio section of our website.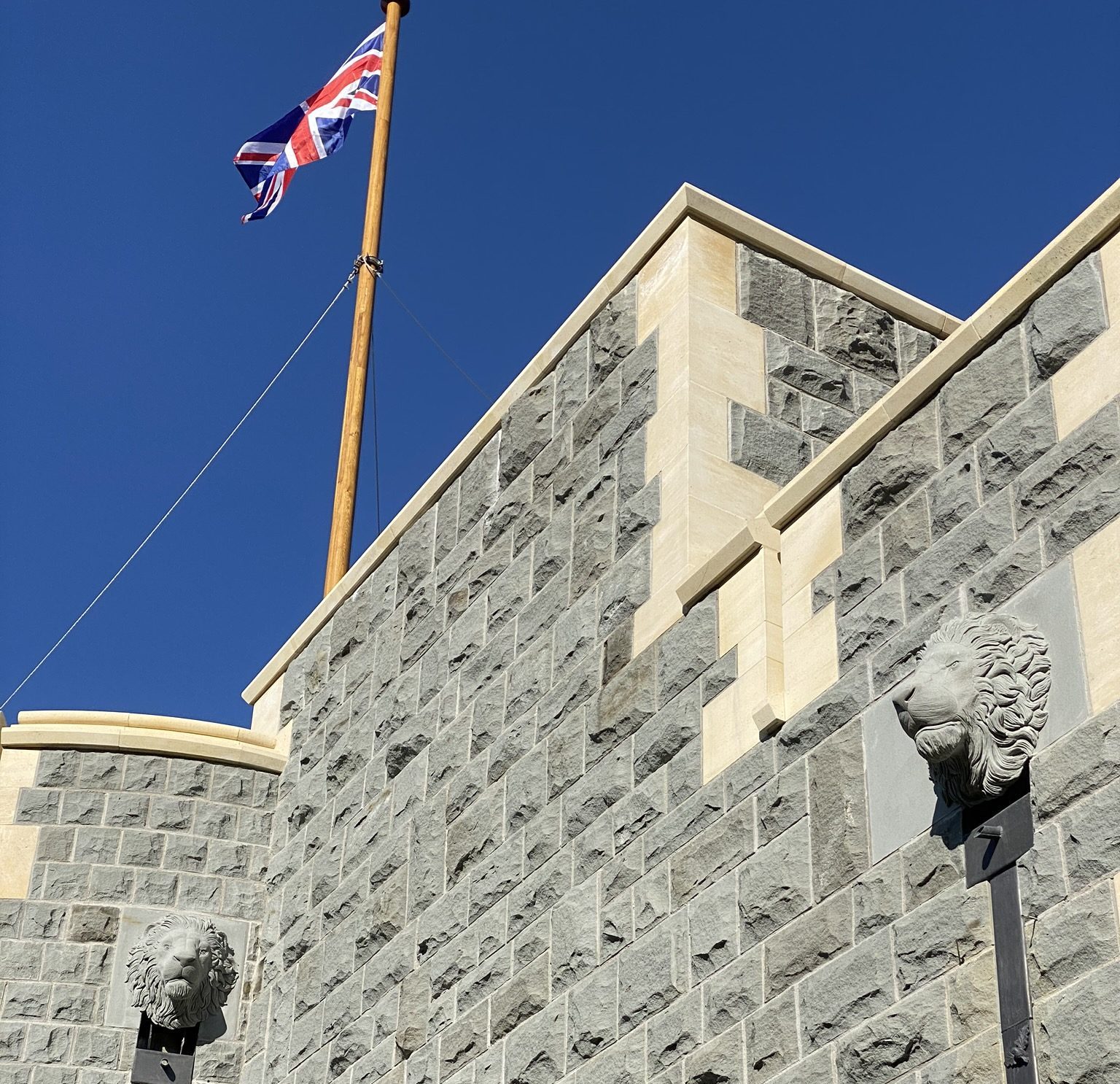 Knowledgeable & Qualified Masons and Staff
All our senior masons are qualified to NVQ level 3 or 2. Many of them have been with A F Jones since leaving school and have forged lifelong careers with our company.
In addition, we maintain high standards of ongoing training, including health & safety, First Aid and all other forms of continuous professional development.
We always have apprentices in our workshops and on-site learning the trade and developing their skills and expertise.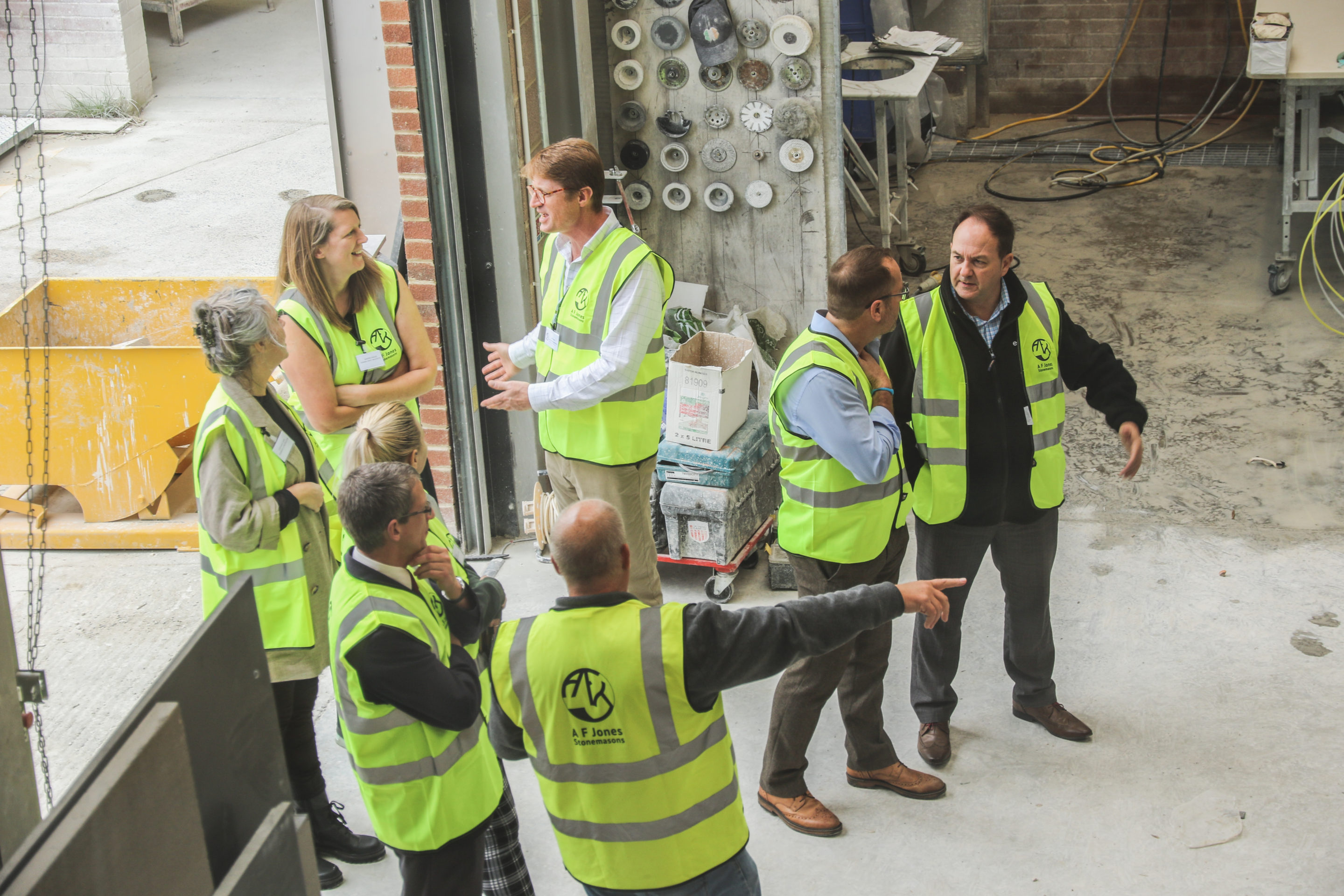 Full Service or Stone Manufacturing
(Supply-only service)
For most projects we provide a full turn-key service from outset to completion with project management and installation. However, many clients require supply-only manufacturing to meet their project needs: the components we most often produce in bulk include:
Copings
Piers and piercaps
Steps and stairs
Thresholds
Cills
Balustrades
Fireplaces and hearths
Pavings and floors
Architectural Stonemasonry
Architectural Stonemasonry, put simply, is the art of creating and repairing buildings, structures, and sculptures using stone as the primary material.
Our stonemasons cuts natural stone to shape, either solely by hand, or machine and to achieve the desired look and shape.
Examples of architectural stonemasonry can be seen all around us, in everything from new builds, to bridges, statues and cathedrals.
It's a practice that has been around for thousands of years and is an art that takes a lot of skill, dedication and practice to perfect.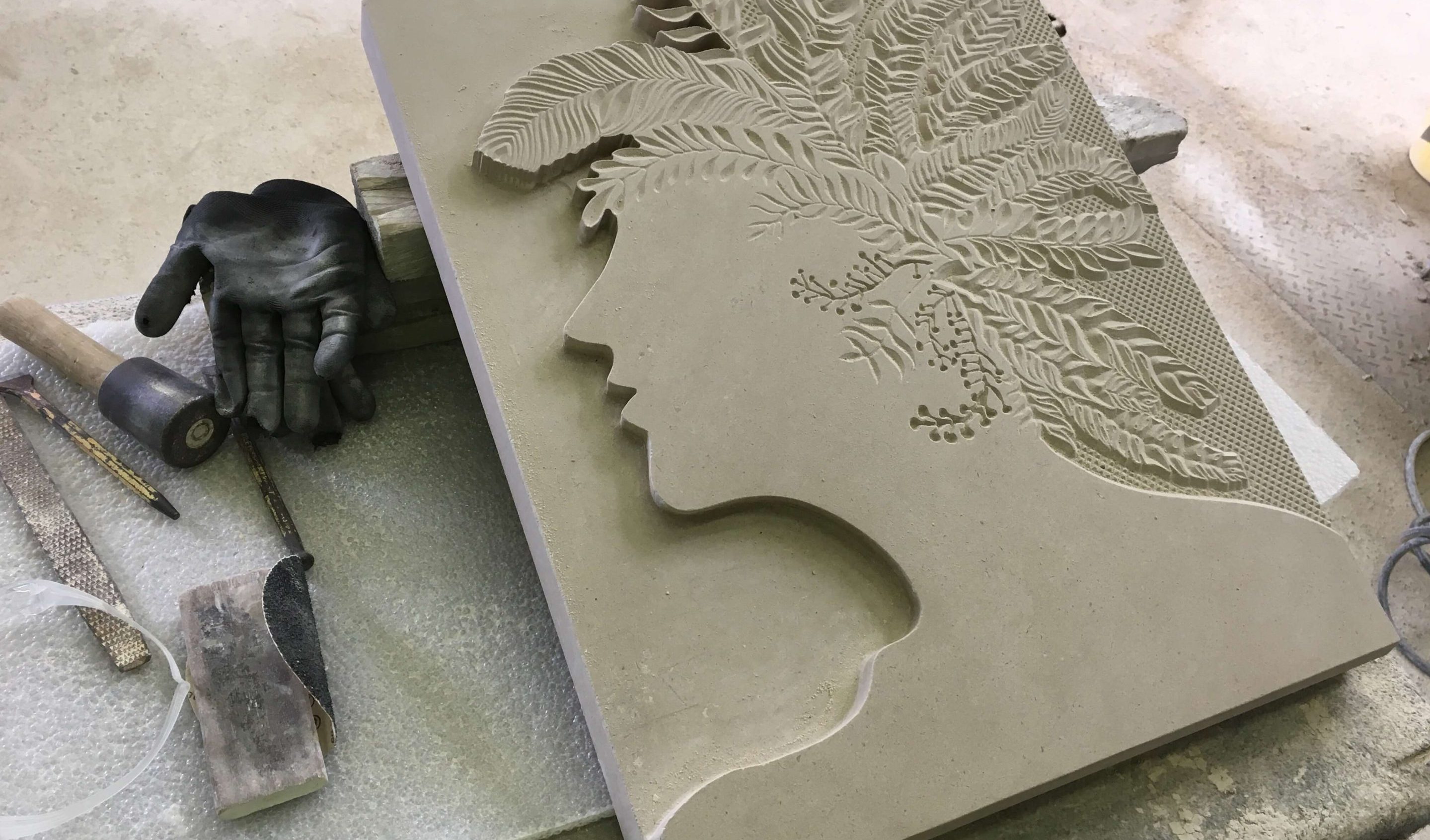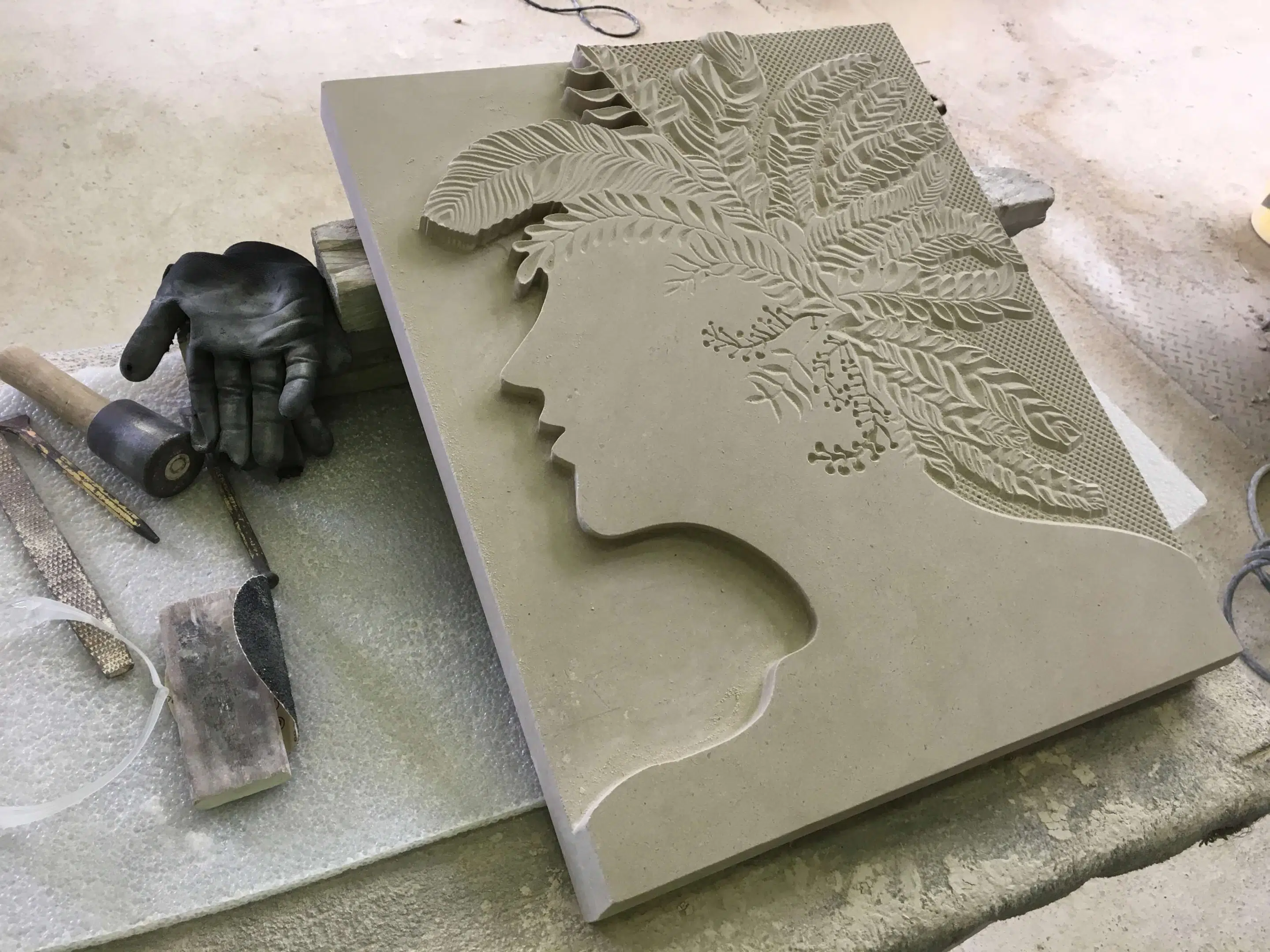 Realise your project, guided by our architectural stonemasonry experts.