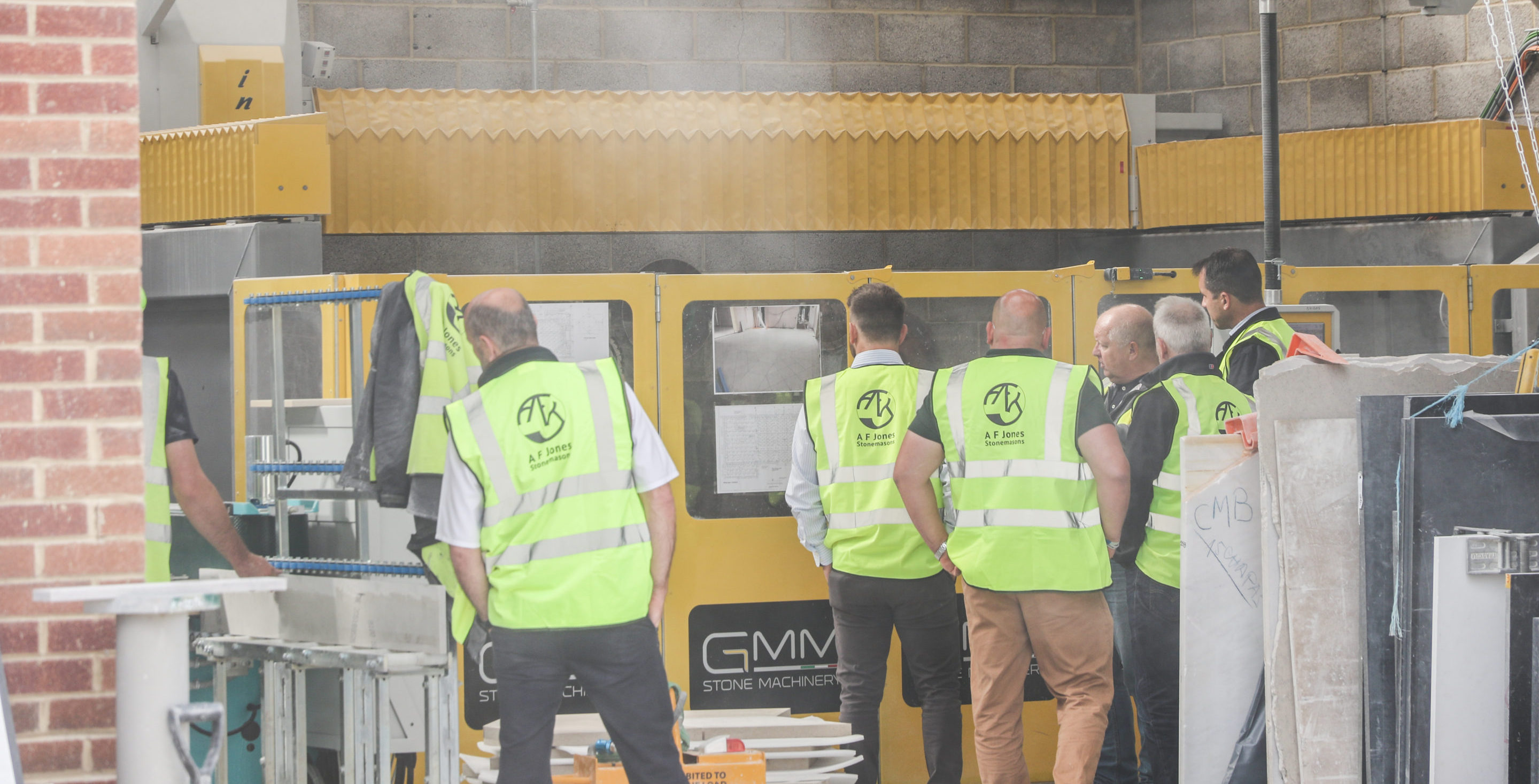 Our fully trained team guarantee the highest
quality work
We fully & directly employ our site-fixing masonry teams (many competitors simply sub-Contract site fix stage on piece-work rates).
This means that we are able to guarantee the highest quality work, taken from detailing to finished product. Also, as it is controlled in-house, ultimately this generates the most competitive rates as well.
All of our Masons are fully trained to NVQ 2 or NVQ 3 standards (alongside other annual safety training), and so we have a depth of knowledge across the board of staff delivering your project.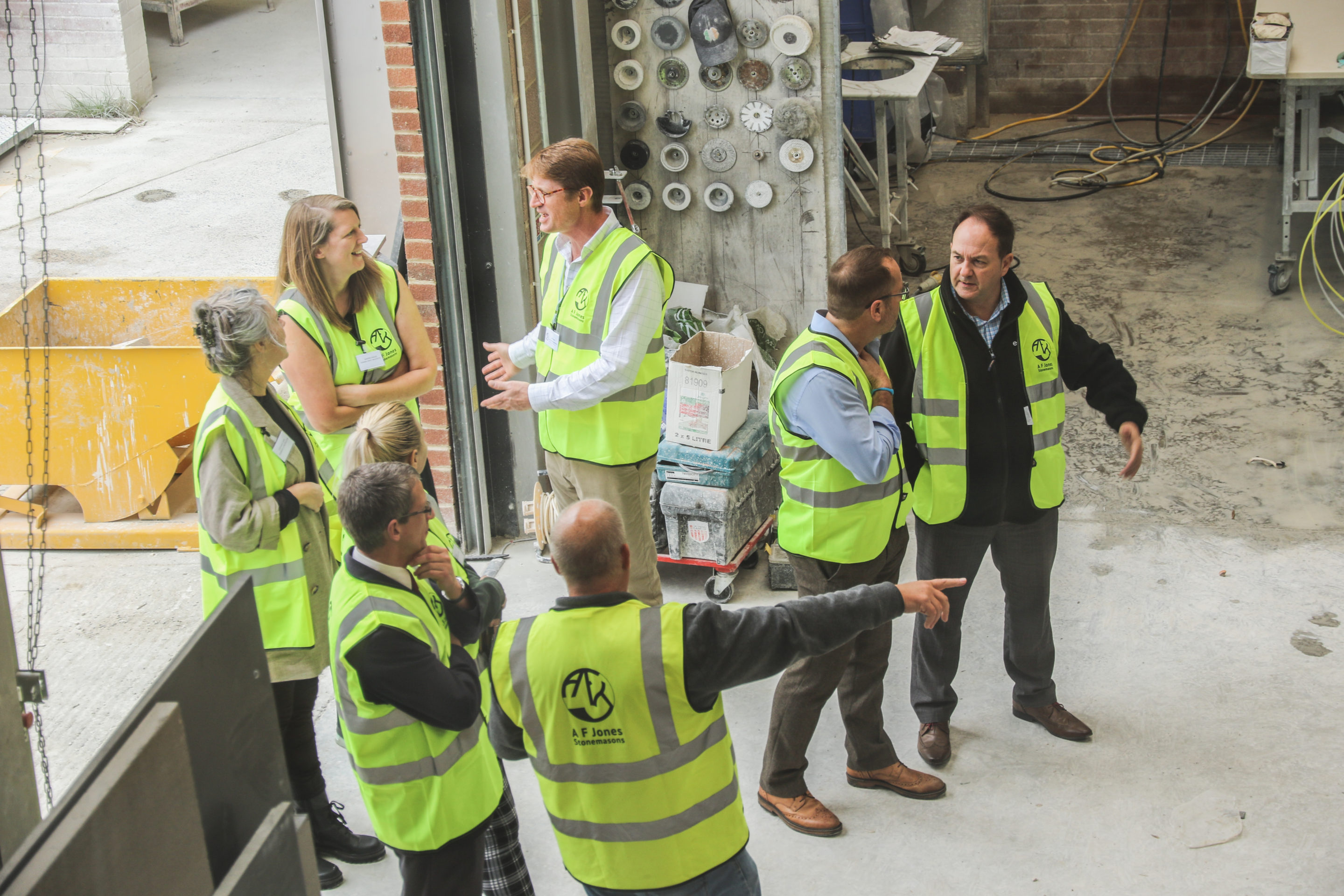 A wealth of knowledge and expertise, spanning many decades, is complemented by fresh and keen faces creating a team which cares about your project – no matter how small that may be.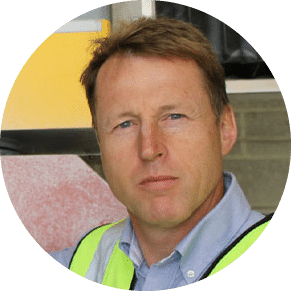 Angus Jones
MANAGING DIRECTOR
Angus has masterminded the impressive evolution of the business for the past 35 years. He sets a visionary path for maintaining traditional craftmanship whilst investing & harnessing the power of modern stone cutting technology.
He is a well-known character in the stone industry with unrivaled knowledge & expertise across the sectors. He has a degree in Construction Management from Brighton and has spent his whole career building his experience and developing AF Jones Stonemasons.
Away from stone, Angus is a passionate sportsman of all types, he's had a glittering Hockey career having played for England Vets, won the European Cup with Reading Hockey Club, and now coaches sides for Wallingford Hockey Club.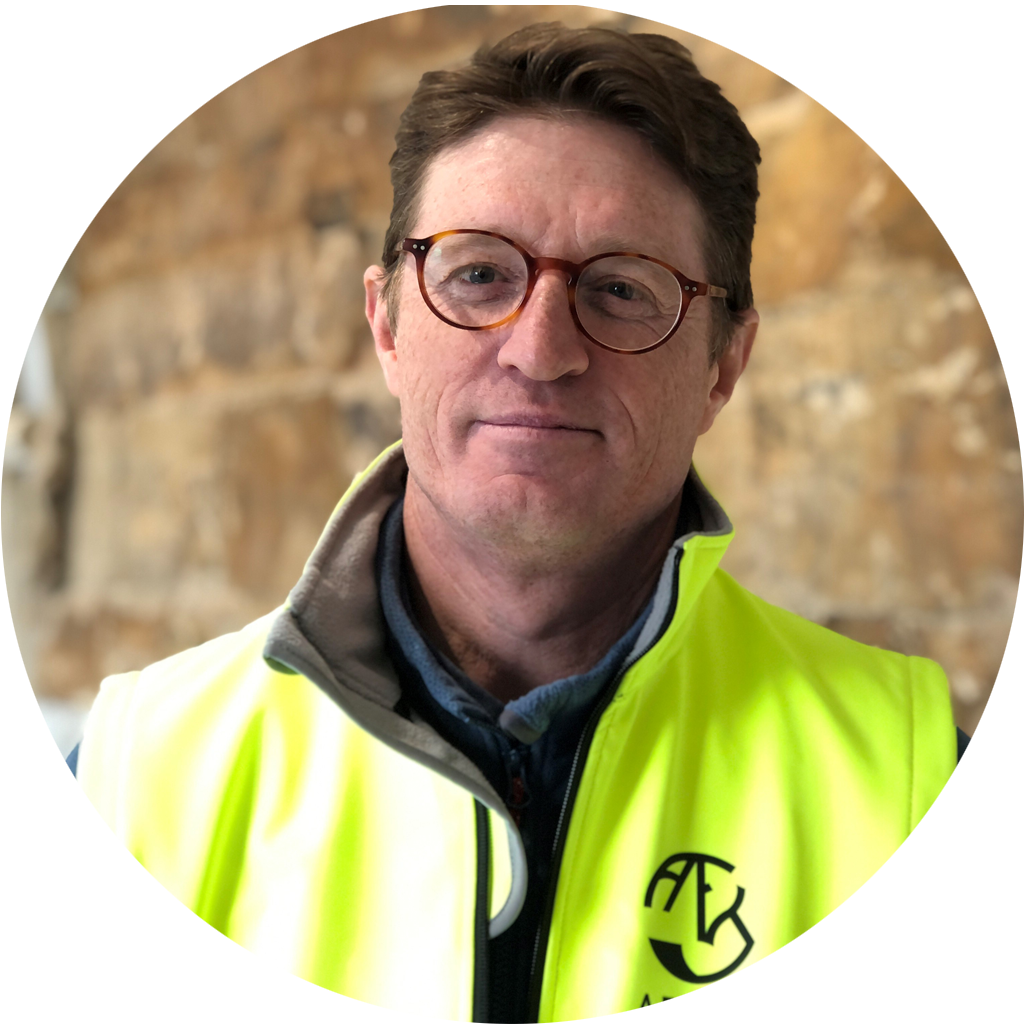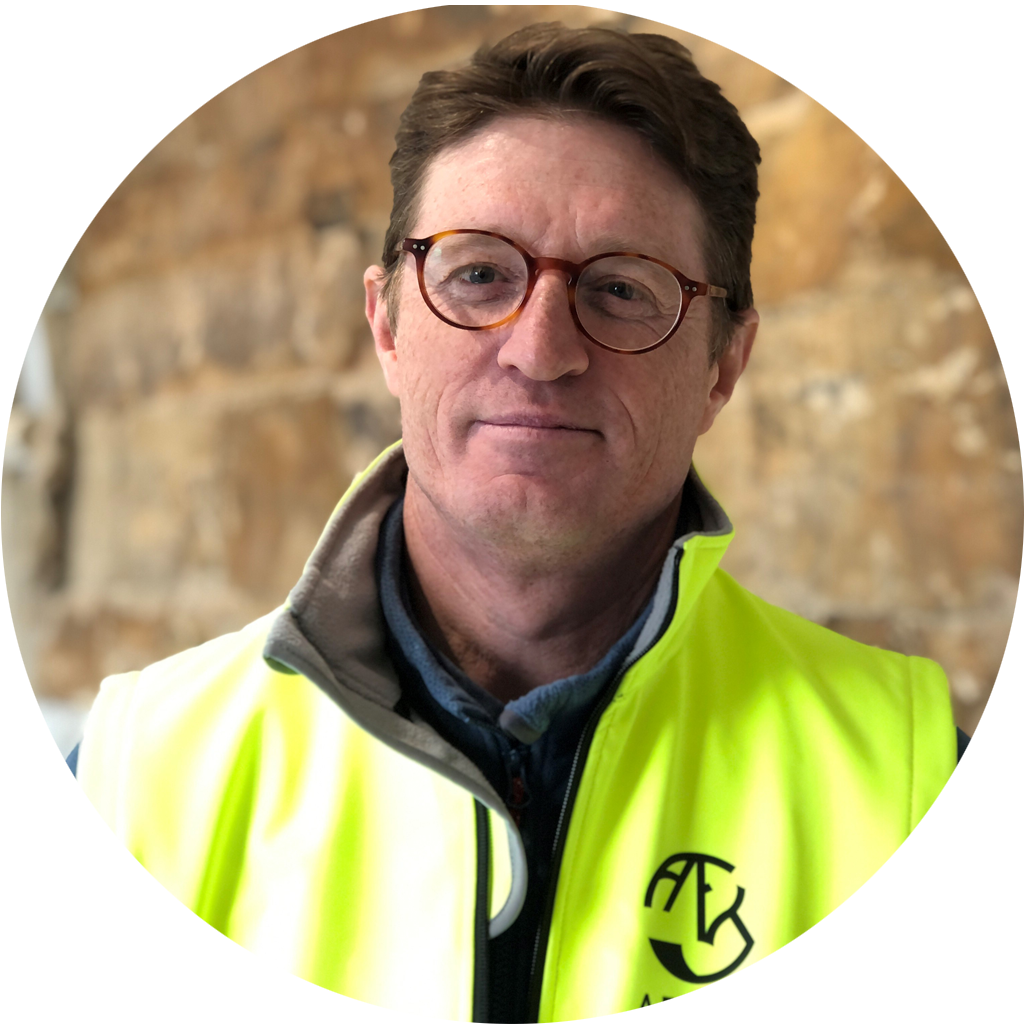 Ken is a family fifth generation Director since 2015. A Chartered Engineer since 1998 (and a Fellow of the ICE), he is experienced in the leadership of teams, design & delivery of complex projects, and all that goes into creating business success.  
Stone enhances our lives wherever it is properly selected, detailed, made and built – this is what provides interest and fulfilment for Ken at AF Jones Group. Be it for new build Architecture, important Heritage works, or contemporary interiors – they each hold specific challenges and fascination. Prior to AFJ Ken was Group Director leading a team of 80 Structural Engineers delivering some internationally significant projects.
Out of work, he is a keen sportsman; almost all of them!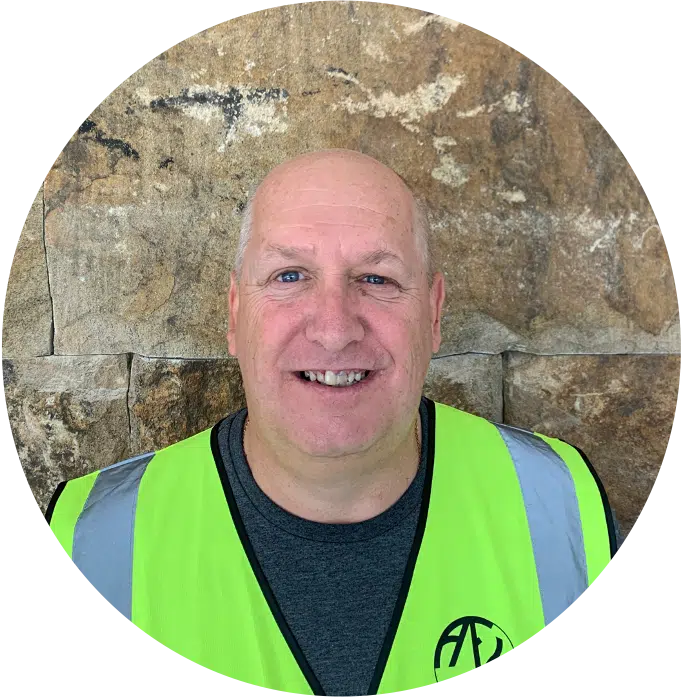 Stephen Byrne
SENIOR PROJECT MANAGER
Steve is an extremely knowledgable Stonemason, having developed his career since an apprentice in 1980, right through to recent recognition with an award from The Worshipful Company of Masons' Master Craftsman (2019) which suitably reflects his knowledge, skill and dedication to Stone Masonry.
Steve leads the Estimating team and also project manages the delivery phase when time permits. He provides expert advice to clients whether it be a single-window cill or a new country mansion. His most notable or prestigious projects include The Palace of Westminster, Buckingham Palace, and numerous Oxford Colleges, as well as work abroad in America.
Away from stone, Steve enjoys playing golf and poker but not at the same time.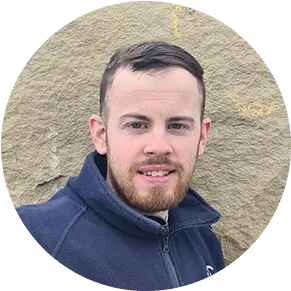 Tim Gash
PRODUCTION MANAGER
Tim has forged his career at AFJones since school, right through from achieving Stone Federation 'apprentice of the year' in 2006; then winning gold medal in the National Skillbuild Competition 2006; and now as production manager with responsibility for a sizeable team of Masons across all production disciplines.
He is a passionate perfectionist and seeks to master the most complex of challenges; projects have included Eton Collage, Salisbury Cathedral, no.10 downing street, Buckingham palace and more recently our Stone Federation award winning 'Belvedere' and 'Castle'.
Away from stone, Tim enjoys all things sport – from cricket, football, golf to tennis – but only once he has taken a pause from his many DIY exploits.
Lee Seymour
HEAD OF SITE OPERATIONS
Lee heads up our site teams, delivering fine quality installations. He is able to trouble shoot and manage sites working with our Main Contractor partners to ensure the smooth, efficient and safe installation phase. Lee is a Level 3 NVQ qualified fixing mason and has worked his full career with A F Jones since leaving school.
Away from stone, Lee is a keen footballer and skier – he's definitely no slouch.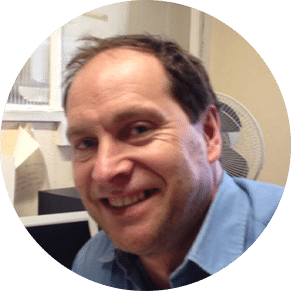 Roy Champion
HEALTH & SAFETY /
LOGISTICS MANAGER
Roy is a highly qualified and knowledgeable manager. He joined A F Jones as a mason in the production workshop and has developed his knowledge & training to encompass the full range of H&S & certified equipment for the complex requirements of our business. He is highly knowledgeable in stone production and construction and still trains apprentices.
Away from stone, Roy enjoys DIY and also competes in national hedge laying competitions having often been invited by Prince Charles to train young farmers of the craft.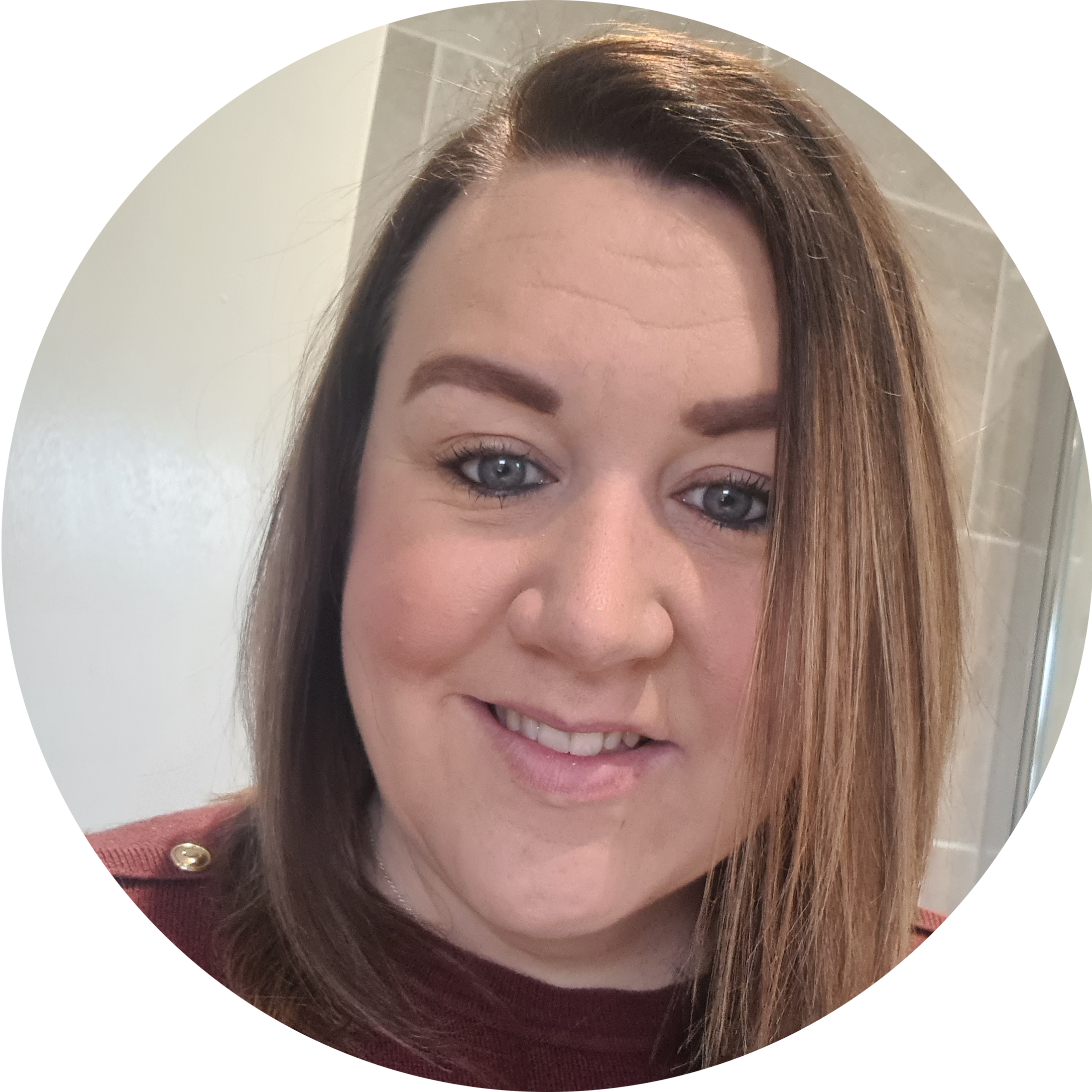 Leanne Corcoran
OFFICE MANAGER
Leanne Joined AF Jones in 2021 as Office Administrator and was promoted to Office Manager in October 2022, enabling her to bring her experience in implementing new systems and procedures to the fore.  Leanne is a tireless member of the back-office team, known throughout the company for her optimistic outlook and energetic commitment to her work.
Away from the business Leanne enjoys spending family time with her 3 children. She also loves to sing – especially a good old sing-song on the karaoke.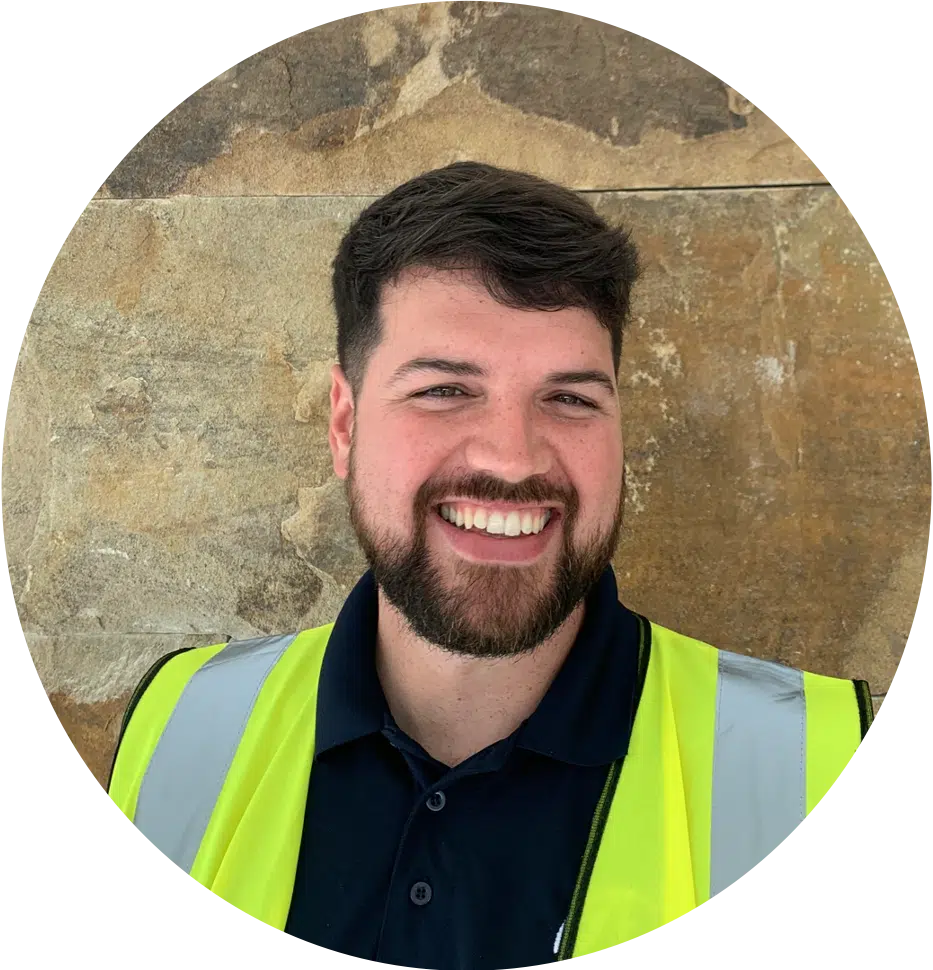 Niall Rafferty
INTERIORS MANAGER
Niall joined the team in 2007 as a stonemasonry apprentice, based in Reading initially, before transferring to the Ipsden office in 2009. In more recent years Niall's role has developed into one with an Interiors focus – rapidly advancing the interiors wing of the company.
Away from Stone, Niall enjoys playing the guitar and watching a variety of sports including his team Man Utd.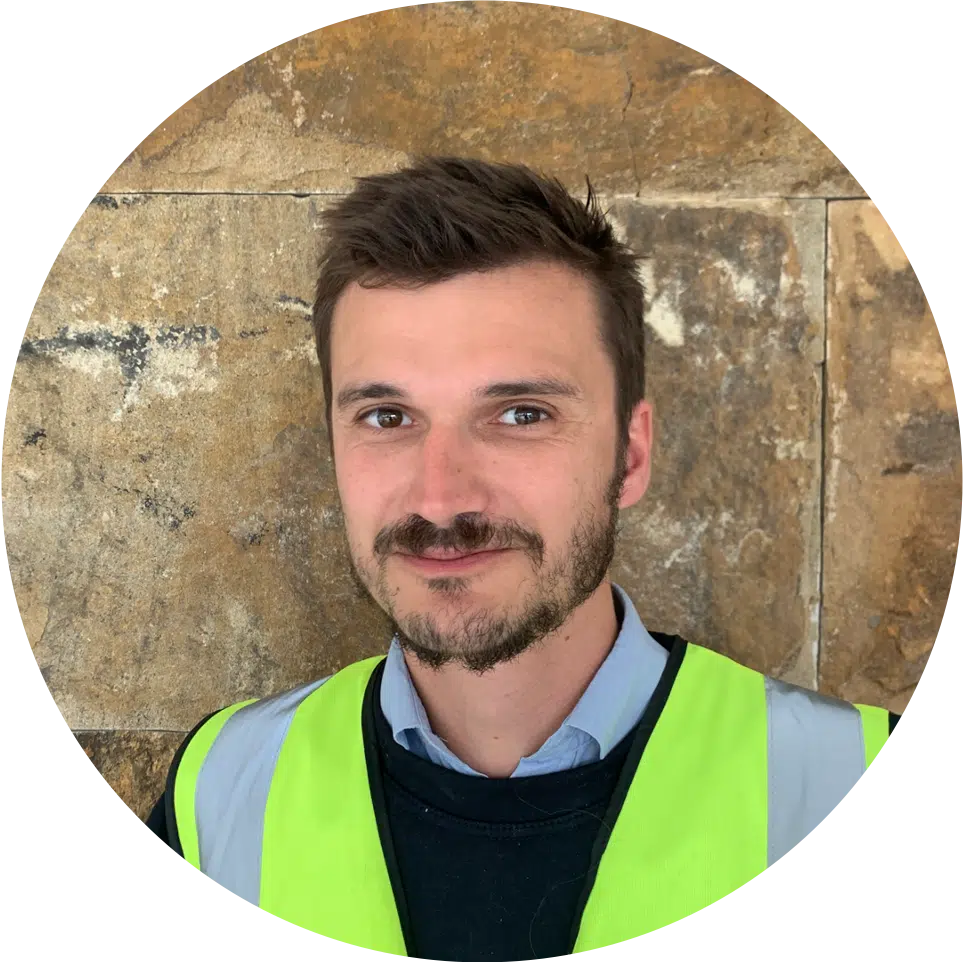 Richard Thompson
DESIGN LEAD
Richard joined the team in 2021 as Design Lead and CAD Technician, supporting projects to completion through detailed drawings and design. Richard brings prior knowledge of design and manufacturing to assist the company's growth plans.
Away from stone, Richard enjoys keeping active by hiking in the outdoors, playing tennis and walking his dog.
Realise your project, guided by our architectural stonemasonry experts.