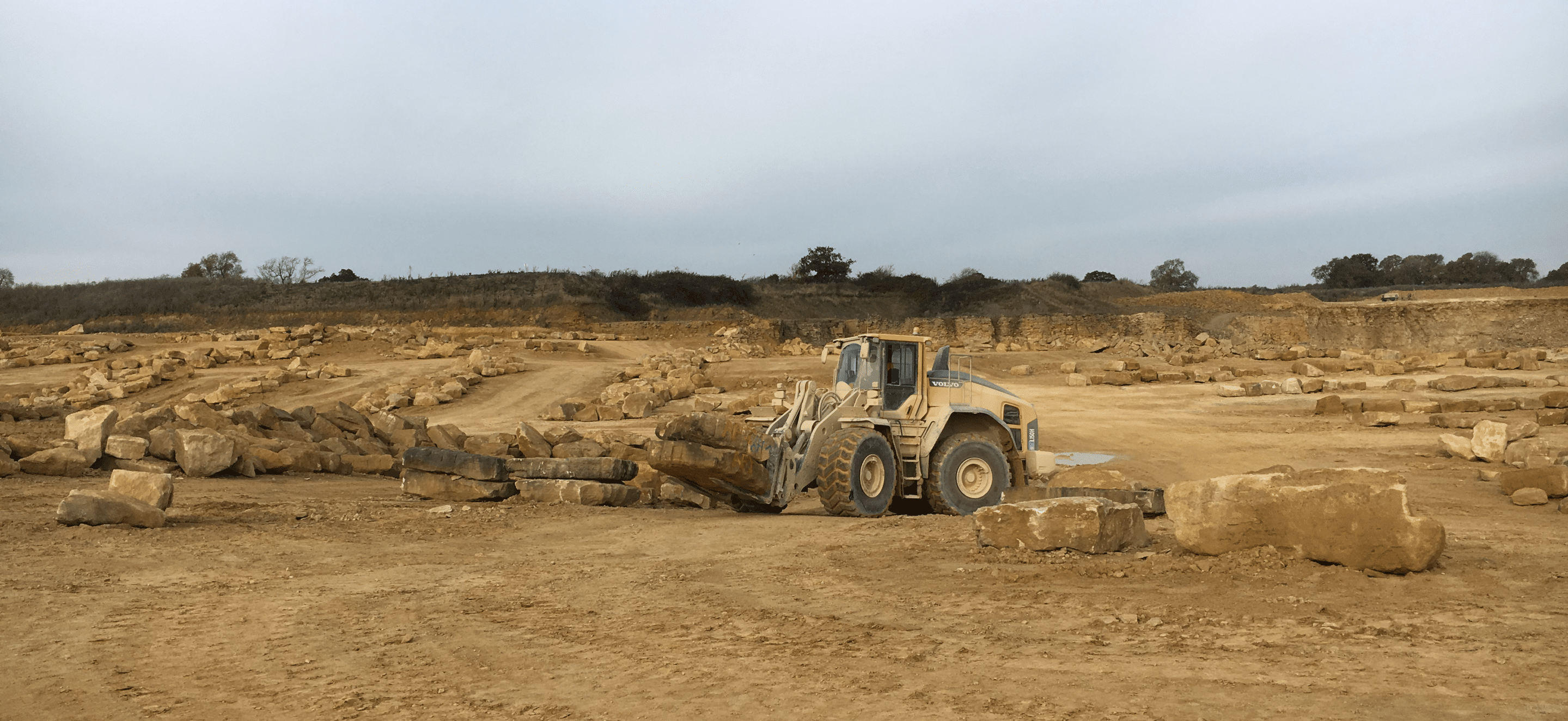 As an industry, we are committed to reducing our impact on the planet as much as possible. Mitigating risks and investing in opportunities to improve these wherever possible. Reducing waste, complying with legal requirements, and striving to find a balance within the responsibilities of our environment, economically, socially.
Waste reduction through efficient purchasing and planning of blocks, and ensuring the correct disposal of waste products, in line with The Stone Federation's policy. Often a complicated process, but one that is necessary for both health & safety, and environmental needs.
We realise that on the surface, we may not be seen as an industry that can benefit the environment; But when Stone is safely and effectively quarried, we produce a building material that is far less impactful on the environment than concrete, for example.
Why Choose Natural Stone?
A+ Sustainability Rating
Natural stone has a sustainability rating of A+ by BRE group's green guide. Indicating that its use as a building material is appropriate in a future with a focus on sustainable practices.
Least environmental impact
The creation and manufacturing of concrete building materials transfer significant amounts of C02 into the atmosphere. Furthermore, toxic resins and chemicals are employed which act as binding properties. Stone is a natural alternative to these damaging processes with great construction properties.
Longevity and Durability
Stone has been around for some 4 billion years and will continue to be around for much longer than us. It also is widely available and provides significant durability for unmeasured permanence.
Why Choose Natural Stone?
Low Maintenance
Whilst many alternative building materials can become less aesthetically pleasing as time progresses, Stone will come into its own as it ages and weathers. If this look isn't to your taste, it is also easily cleaned and can restore its original appearance with ease.
Value
A culmination of the above topics coincides to create value to both the past, present and future in terms of environmental impacts. Advances in stone quarrying techniques have created much cheaper supply and ultimately end prices for the consumer, whilst also resulting in less waste product. The unique qualities of natural stone also result in fine finishes with visual impact.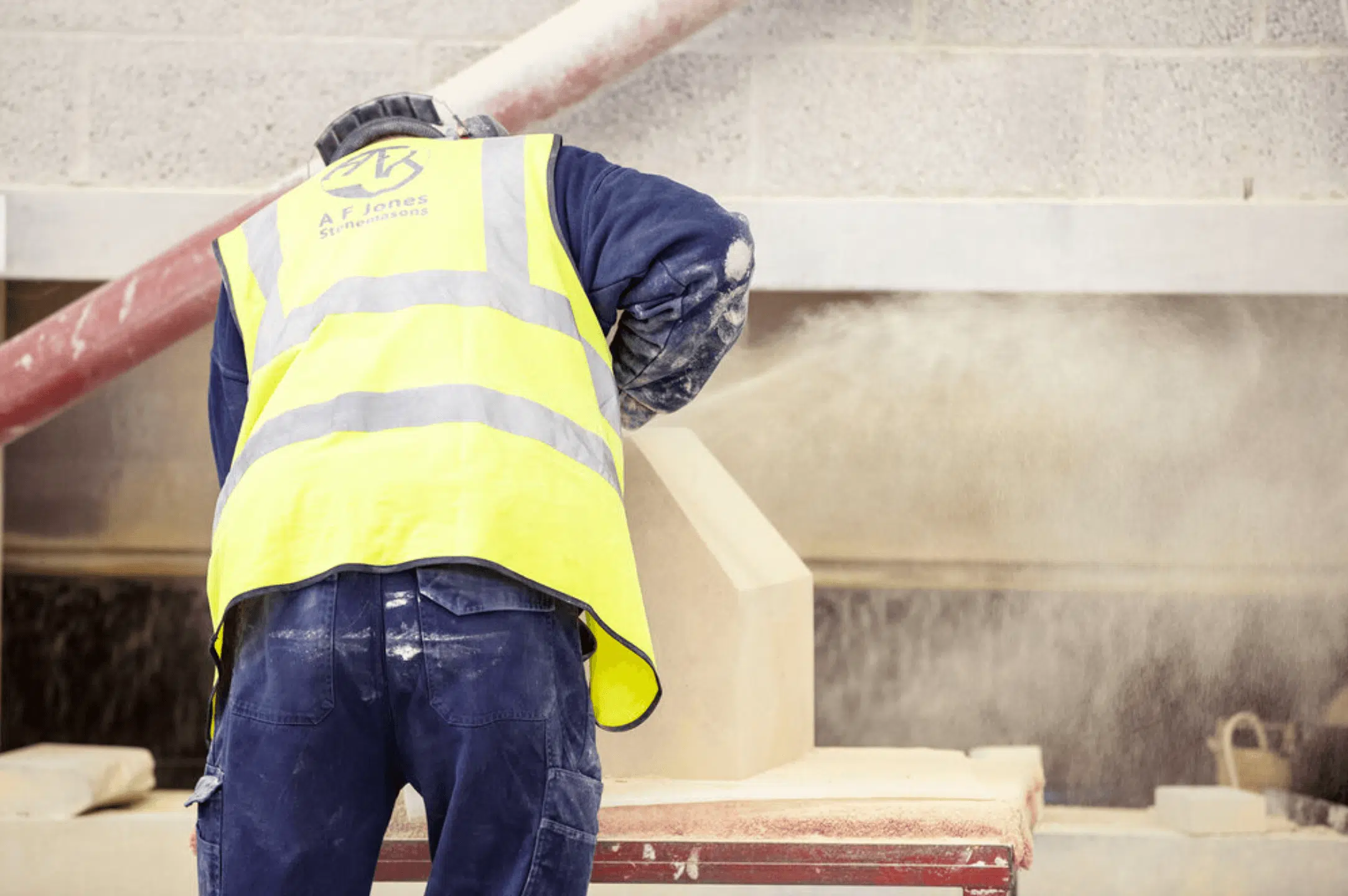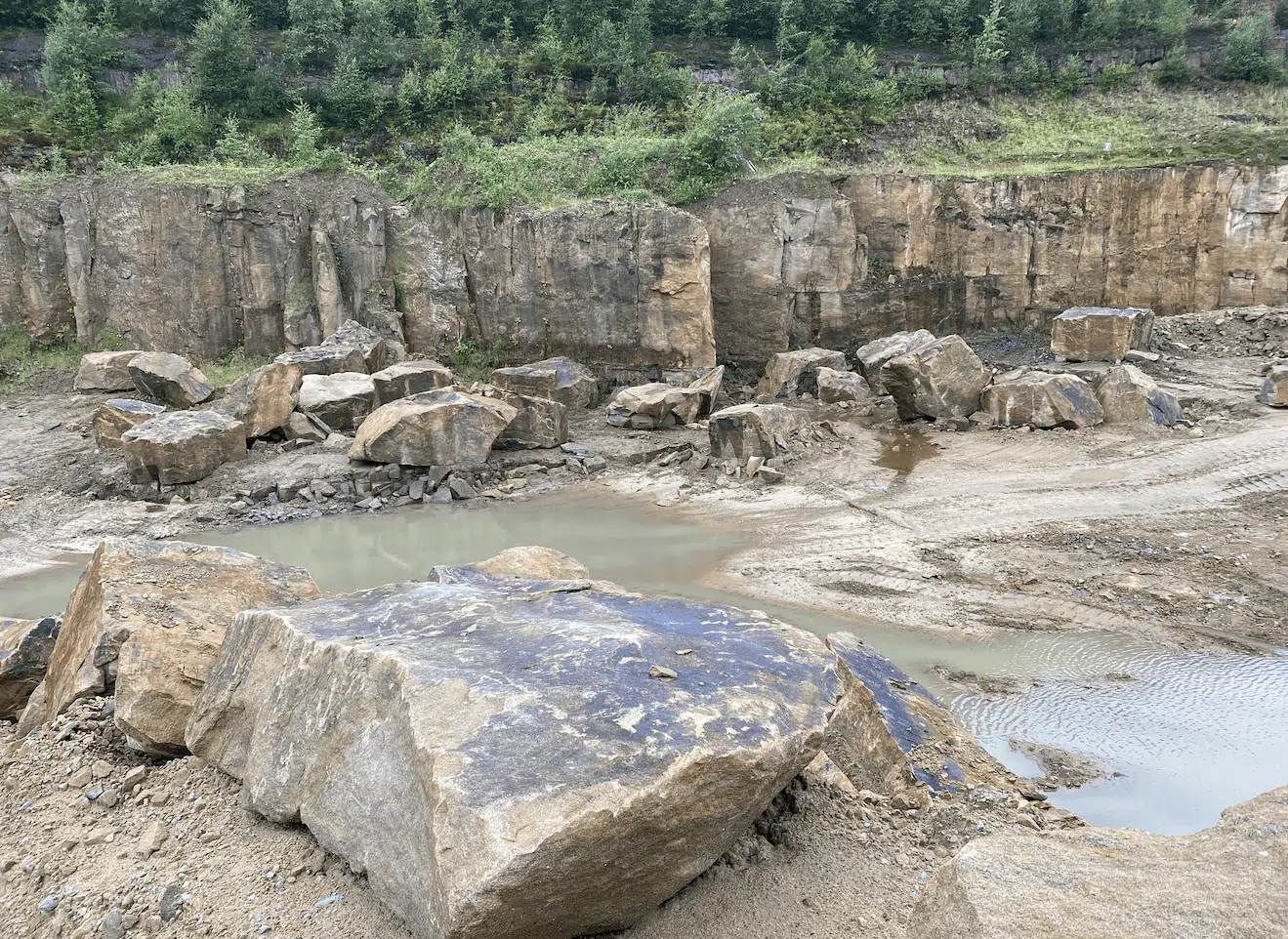 Upon completion of quarrying activities, the landscape will become an area of retreat for wildlife and often is home to some of the more endangered species of biodiversity.
Over 600 SSSIs have been designated in former quarries and have contributed to the development of restoring our country's biodiversity.
The quarrying of natural stone, of course, has a cost-benefit analysis. Though it is deemed to be a suitable trade-off in the knowledge the extraction phase is temporary, creates an A+ sustainability rated product, and can ultimately be restored to promote wildlife in a post-extraction habitat.
Sustainability at A F Jones Stonemasons
100% recycled water plant in our yard
All water used in our yard is reused and filtered on-site with the use of our own water filtration system. Meaning significantly reduced levels of water are used throughout.
Waste aggregate goes on to be 98% reused
Circa 40 tons of stone aggregate is moved on through the supply chain monthly, which can be used as a pH neutraliser for local farmer fields – thanks to the acidity of the limestone.
Packaging
Our packaging is 100% recyclable and 80% recycled, with no plastics used throughout our product sampling process. Wherever printer inks are used, they are either water or vegetable-based inks – meaning the end products can still be recyclable and biodegradable.
English stone as a preference to minimise air and ship miles
Stone sourced in the U.K. can have as much as 8x less of a transport footprint than stone imported from China, and is a reason for our commitment to UK-based supply.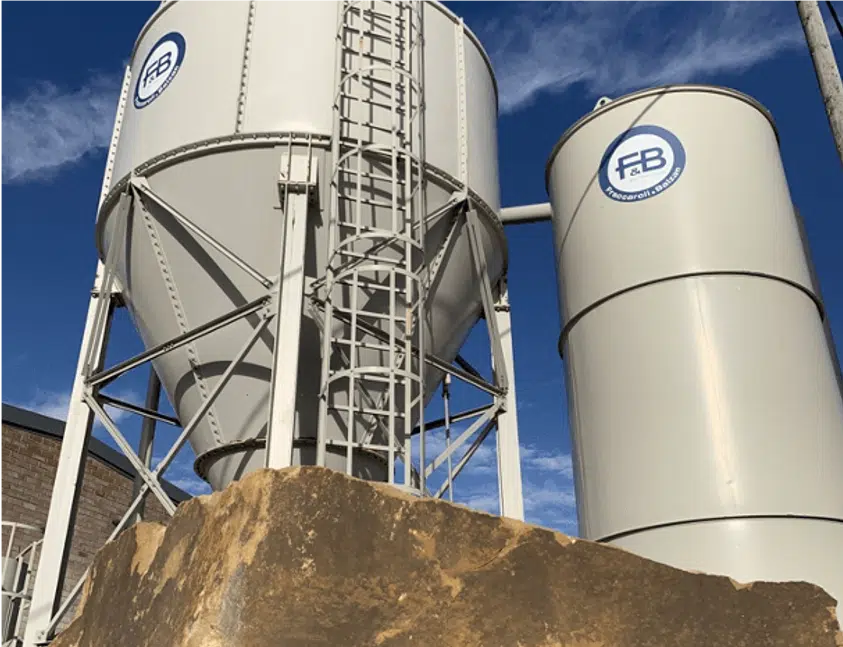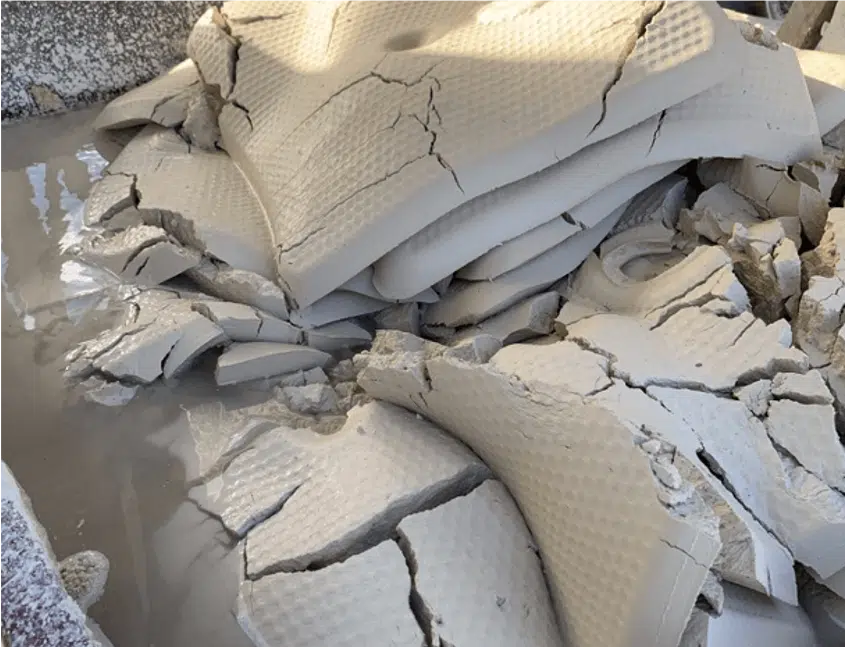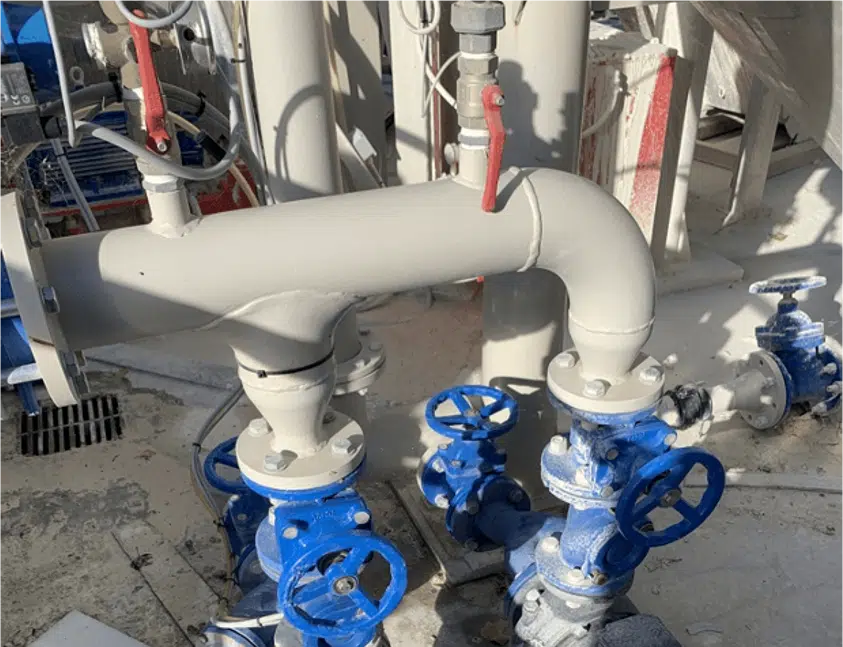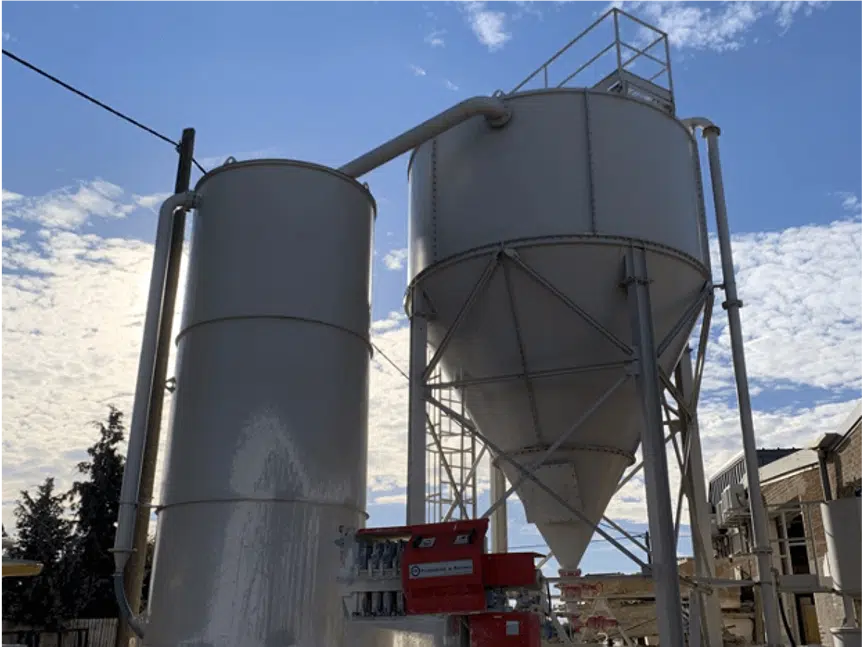 Environmental Commitments
Phasing petrol and diesel vehicles out when the time for renewal with electric and hybrid fleet of vehicles.
Investigating solar panel opportunities for electricity generation.
Committed to becoming carbon neutral by 2035.
Realise your project, guided by our architectural stonemasonry experts.