STONE RESTORATION & CONSERVATION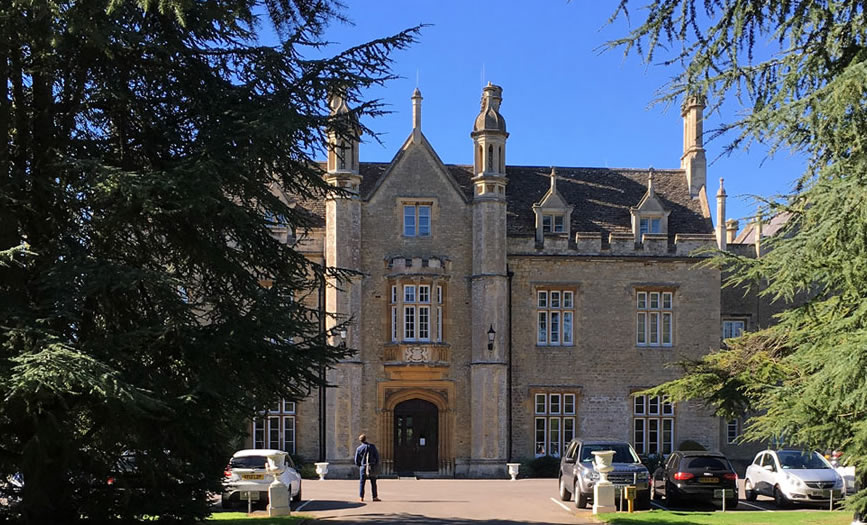 We are a fifth generation, family run stonemasonry firm.
As a fifth generation family run firm with over 160 years of continuous operation, with long serving and knowledgable staff – we truly add value in this sector.
Our experience is both wide and deep, having worked on many Grade I & II Listed properties, for English Heritage, The National Trust, Royal Palaces, The MoD, and many ecclesiastical clients.
Our advisory staff are experienced and can advise on repair strategies and approach. All our site masons are NVQ Qualified and will implement repairs with suitable care and respect that our historic fabric deserves.
Maintenance & Repair Strategies
The architectural heritage embodied in our historic buildings are important assets, both in the present day, and for future generations. Our mission is to provide correct advice and service to ensure these assets stand the test of time. Working alongside Conservation Specialists is often an important part of the process.
Sometimes less is more. But equally sometimes it may not be. Retaining as much viable original fabric as possible is a key principle. Making judgements of this nature and selecting the right approach for the right reasons, is fundamental.
We understand that conservation and repair work requires sensitivity and in-depth understanding of the base materials & conservation techniques.
A F Jones draw upon centuries of in-depth knowledge and hands-on experience to provide expert advice and undertake careful conservation & repair works to exacting standards.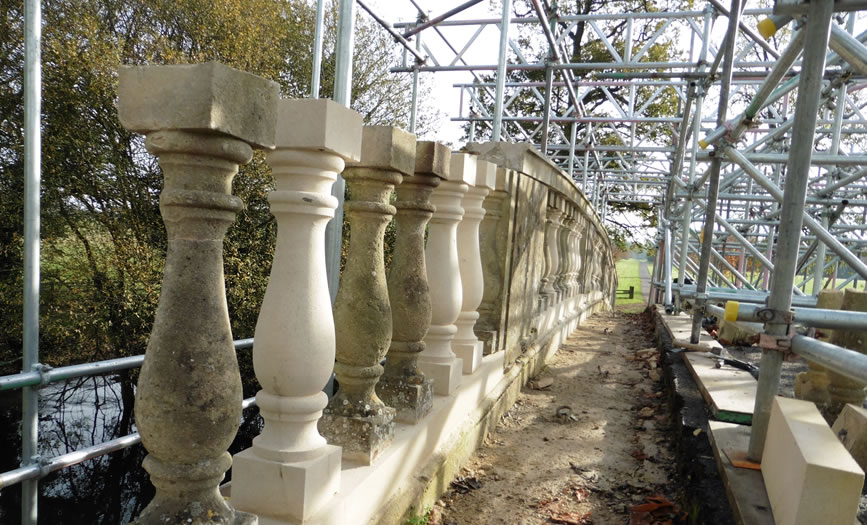 Piece Repairs vs Mortar Repairs
Where degradation of the stone integrity has suffered, through combined action of water, frost & wind, replacing parts of stones through 'piece' repairs is often the selected repair strategy. However, there are particular circumstances where a mortar repair-mix may be more suitable. Understanding why and when to choose which repair, and also the specification of the exact technical details of each repair must be in the hands of an expert.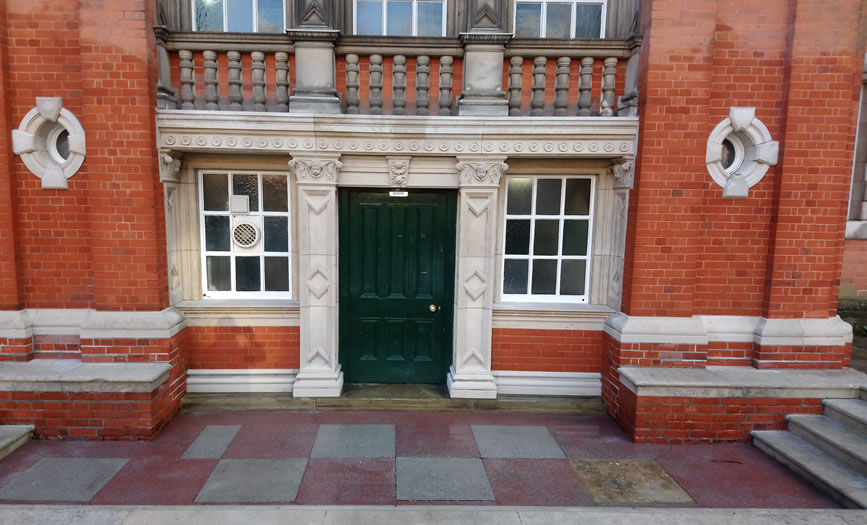 One aspect of care and maintenance of stone facades and buildings is cleaning. It is important that approved specialist techniques are applied, so that the stone is not damaged in the process.
Work may involve DOFF cleaning (ultra-high temperature & low volume steam), and may also include JOS or TORC type cleaning (dry, particulate based clean). Equally it could include use of specialist stone-approved cleaning agents and preventative measures.
Constituent parts of mortars must be selected deliberately and carefully, often needing colour matching. This is a vitally important part of correct mainenance work to existing facades, particularly historic or listed ones.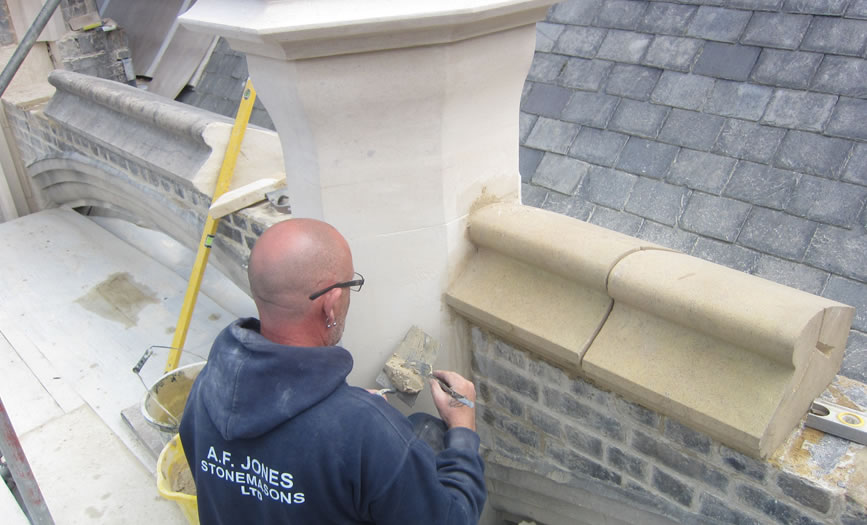 Realise your project, guided by our architectural
stonemasonry experts.